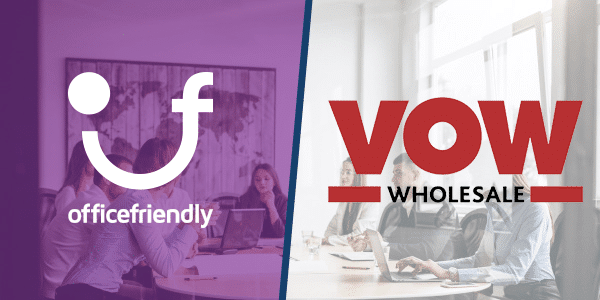 VOW Wholesale and Office Friendly are excited to announce a new and exclusive dedicated VOW Account Management Team due to be introduced over the next month. Officially launching on 1st May this team will work closely alongside the Office Friendly Business Development Managers to enhance the pre-sale experience for all Office Friendly members.
Headed up by Darren Renshaw, dealer development director for VOW with a newly created central VOW sales and support team, the wholesaler recognises the benefits this team will bring to the Office Friendly community including:
● An enhanced pre-sale experience
● Central joined up communications
● Business development opportunities encouraging category growth
● A dedicated Account Director/Manager assigned to each member
● Exclusive Promotions to penetrate new markets
Darren Renshaw comments "We have listened to Office Friendly dealers' feedback on the need for a more collective voice and proactive approach within VOW and have responded with the introduction of this industry exclusive to demonstrate the commitment from VOW Wholesale to the Office Friendly community. This team is excited and poised, ready to engage with members as we ease out of lockdown."
The Office Friendly Team will still engage with members as they always have and are really excited with this new development and commitment from VOW Wholesale.
Alex Stone, senior business development manager says, "I'm extremely excited to be working even closer with Darren and his new team. The resource VOW are creating exclusively for Office Friendly members will help us to be more proactive with our membership and provide even closer 1 to 1 support for our dealer community."
This development to Office Friendly's support to its members is just part of the many ways they will be enhancing their service offering over the next few months.
Office Friendly members requiring further information should contact their BDM at bdm@officefriendly.co.uk.