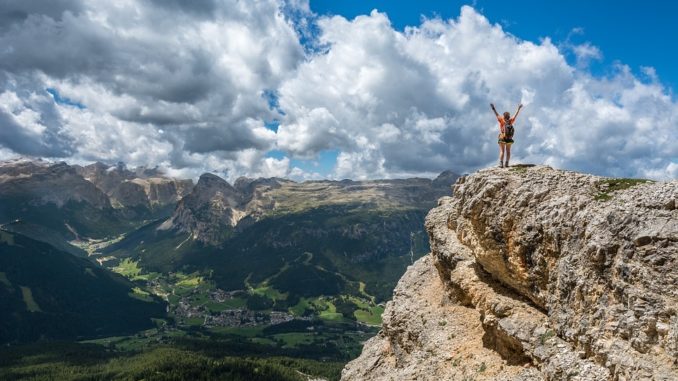 ACCO UK Ltd. aims to give back to the community by assembling a team for the Institute for Cancer Research's Climb of Life
David Richardson, country Manager, Helen Cocker, channel manager, and Victoria Stapley, trade marketing manager, will represent ACCO by taking on this year's challenge of climbing 2,960 feet to the summit of Bowfell, the sixth highest mountain in the Lake District. The aim of the team, along with others from across the industry, is to take two million steps forward in the battle against cancer as their trek raises both funds and awareness for cancer research.
This will be the 13th year that the Climb of Life has supported the Institute for Cancer Research. Last year, 120 employees from UK Business Supplies raised £103,325, which brought the total amount raised for the Institute for Cancer Research by Climb of Life to over £1 million. So far, supporters have pledged 41% of this year's £100,000 goal.
This is the second Climb of life for Richardson, who has also participated in two Ride for Life events supporting the same cause. He said: "It feels great to be able to be involved in such an incredible cause, and to have the opportunity to make a difference in the lives of others. The climb will surely be difficult, but I'm very lucky to have my colleagues alongside me, and the support of ACCO UK behind us. I'm proud to work for a company who make it their mission to give back to the community, and hope we can raise plenty of donations and awareness for cancer research."
Participation in the Climb of Life challenge is just one of the ways that ACCO UK is taking strides to increase its involvement in the local and wider community.
Since 2017, ACCO UK Ltd.'s Aylesbury office has supported Florence Nightingale Hospice Charity (FNHC), which provides a range of care services to people in Buckinghamshire, parts of Oxfordshire and south Bedfordshire who have life-limiting illnesses. The ACCO team have baked cakes, taken on sporting challenges, walked around Aylesbury at midnight, given up their favourite foods and volunteered their time in the name of the charity.
ACCO has raised over £11,000 for FNHC, with over £4,500 collected in 2019 so far. This impressive three-year total is enough to pay one member of the Nightingale 24/7 team for six months.
But financial support is not the only value ACCO has been able to provide FNHC. In addition to direct fundraising, ACCO has donated office equipment, art supplies and stationery to the charity. FNHC has used these donations in their own offices, in the hospice and has been able to sell some of the items in their shops as well.
Emma Carroll, partnerships manager FNHC, said: "Over the last three years FNHC has developed a very valuable partnership with the team at ACCO UK in Aylesbury. Our relationship, however, runs deeper than just cash. They have worked together, under the guidance of the charity committee, in groups outside of their regular work teams to achieve new goals and personal targets. Their efforts have helped Florence Nightingale Hospice to continue to provide support to local families dealing with terminal and life-limiting illness. I am delighted to have got to know the team at ACCO and on behalf of Florence Nightingale Hospice Charity I would like to say a huge thank you from all of us."
The ACCO team will take on the Climb of Life challenge on 8 November. If you would like to donate to the cause, you can do so here.
Don't forget to follow Dealer Support on Twitter!