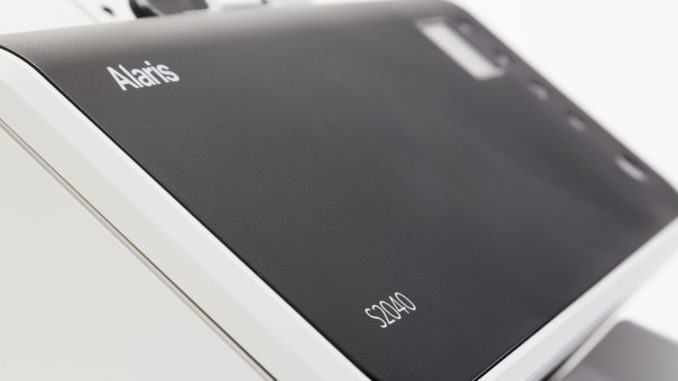 Keypoint Intelligence – Buyers Lab (BLI) has recognised Alaris, a Kodak Alaris business, with a Winter 2019 Pick award. The Alaris S2040 Scanner received the Pick award for Outstanding Departmental Scanner.
"The Alaris S2040 was an impressive performer across the board in all of our hands-on testing," said Lee Davis, Keypoint Intelligence's editor of scanner/software evaluation.
"The device wraps exceptional media handling capabilities and a robust software package into an easy user experience to help busy departments optimise their business processes where digital solutions and paper intersect."
Alaris has won more BLI Awards than any other scanner manufacturer, including four Scanner Line of the Year awards. Last year, the Alaris S2000 Series won BLI's Winter 2018 Pick for Outstanding Departmental Scanner and the Alaris Passport Flatbed Accessory was recognised with an Outstanding Achievement in Innovation award.
Don't forget to follow Dealer Support on Twitter!