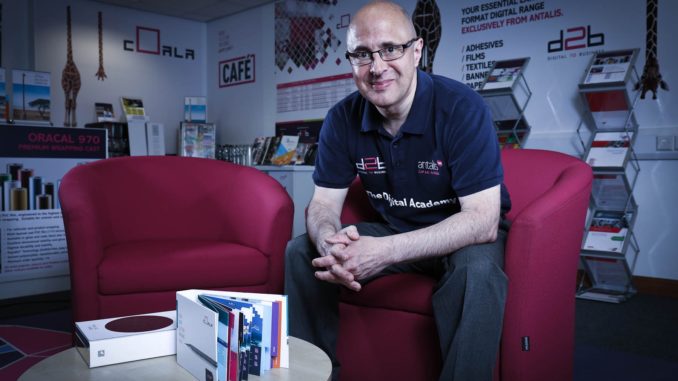 Antalis Academy is preparing to hold its first webinar for helping printing companies develop a fresh insight into how to boost business this year and beyond.
The webinar is entitled 'Three Practical Strategies to Increase Your Print Sales This Year' and takes place on Friday 2 March between 2:30 and 3:30pm. It's free to join.
During the webinar, delegates will learn about three proven strategies to help create more business, increase profit margins, and improve relationships with existing clients and new prospects. It will be run by keynote speaker Matthew Parker, who set up the training consultancy Profitable Print Relationships.
He said of the event: "It is becoming harder and harder to reach prospects, let alone convert them to profitable customers. According to some studies, print companies should be prepared to lose between 15 and 20% of their clients every year. This webinar is designed to help printing companies connect better with current customers and new prospects. It is also designed to help improve profit margins.
"The webinar will contain practical, actionable advice on how printing companies can improve their engagement with today's buyers."
Giles Bristow, digital support manager at the Antalis Academy, added: "Aligned to our recent Antalis Academy rebrand, our remit is to provide customers with more than just training and support in relation to products, techniques and solutions – but also wider business skills. With this in mind, we have joined forces with Matthew, a leading industry authority when it comes to enhancing customer relationships and driving sales, in order to help our customers to boost their business margins.
"Best of all, not only can customers join the webinar online from the comfort of their own office or home, but Matthew's proven strategies are very innovative, if not a little unusual, so they will find it unlikely that their competitors will be using them. It promises to be a great session, and we'd urge all customers to book their place now."