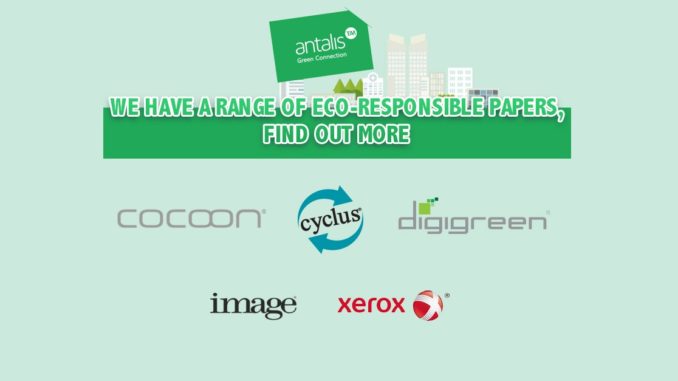 Antalis has created a dedicated environmental microsite designed to provide customers with an information hub for all things green. Known as The Green Connection, it echoes Antalis's ongoing commitment to helping customers refine their sustainable and environment footprint by providing a dedicated online resource on how to deliver eco-responsible communications.
The site is filled with resources designed to help visitors improve their current environmental knowledge, covering everything from information on eco-responsible paper through to in-depth whitepapers and studies on sustainable development. In addition, Antalis aims to educate visitors by demonstrating why the paper industry is one of the most eco-responsible.
The site also features the Antalis Green Stay System, which converts technical information about sourcing, materials and manufacturing into a straightforward star rating. It's been well received by customers wanting to make greener choices since 2014.
Matthew Botfield, CSR manager at Antalis, said: "As the issue of sustainability remains high on the agenda, we aim to raise awareness for, and the understanding of, the benefits of recycled paper and, in turn, dispel some of the common myths that people have. In addition, we feel it is important that businesses are made aware of the vast amount of environmentally friendly options that are readily available. As such, this website allows visitors to familiarise themselves with the wide range of sustainable products that we offer, such as Cyclus and Cocoon."