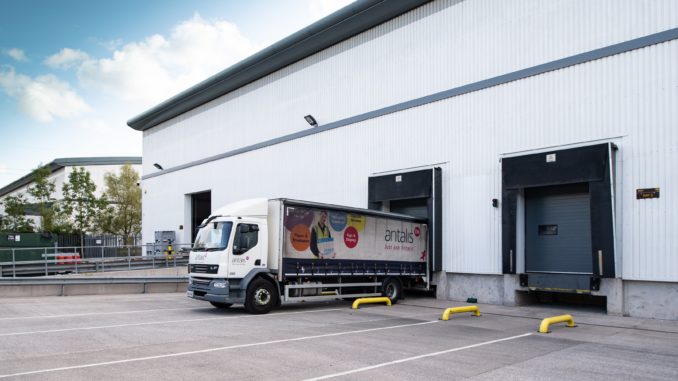 Antalis has grown its footprint further with a new, larger site in the Bristol area. The new facility – opened in April and now fully stocked and operational – increases the firm's footprint to 70,000 square feet of capacity across its Bristol, Basingstoke and Newton Abbot locations.
Commenting on the move, Simon Fisher, Antalis regional business director – south west, said:
"The new capacity in the region is vital to us achieving our growth aspirations. In Bristol alone we are more than tripling the stock we can hold at any given time, a sign of our commitment to the south-west and the strategic importance of the region to us.
"It's not only our capacity that we're growing – our team is expanding in the region across all of our business areas, bringing more of the great service and expertise that our customers trust us for, to more of them than ever before."
On making the move possible, Nick Thompson, logistics director – Antalis UK & Ireland, commented:
"These changes represent a significant investment from Antalis and the further embedding of our relationship with a key strategic partner, Gregory's Distribution Ltd.
"Like GDL, they have a fantastic customer ethos, have been delivering to a service level that is industry-leading."
Adding to Nick's comments, Angela Butler, MD of Gregory Distribution, said:
"We're delighted to see the hard work and dedication of our teams paying off to get this new site up and running, and further cementing our relationship with Antalis. We pride ourselves on our ability to take a customer's requirements – in this case looking to grow strategically and cost effectively in the region – and design solutions that work for them."
Fisher added: "One of the challenges for Antalis is that we are seeing a huge demand for larger format visual communication and packaging products. Our new site facilitates all of this, and is in a great location to provide service all over the south west of England and South Wales."
Don't forget to follow Dealer Support on Twitter!