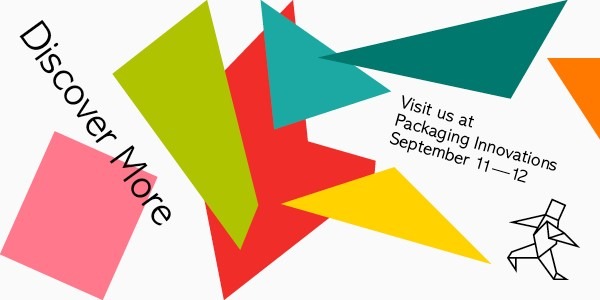 Antalis, a supplier of papers and packaging is showcasing its full range of capabilities at luxury packaging and packaging innovations at London Olympia on 11th – 12th September 2019.
In an increasingly diverse marketplace where sustainability, having technically robust, innovative and evocative products, and a trusted partner to bring that all together is key – Antalis believes its full offering is worth another look from the brands and businesses in attendance and challenges them to #DiscoverMore.
On stand G64, visitors will be able to see the very latest innovations in creative papers, graphical and carbon board, and speak to a host of Antalis experts about how they can support brands to drive innovation, efficiency and sustainability. They'll discover:
Technically superior products: Antalis supply packaging materials with technical superiority and category leading status. All materials offer limitless options for refining existing packaging or answering new packaging challenges – and the entire Antalis stand at G64 is constructed from its products, showing them in stunning application.
Innovative packaging to enhance consumer experience.
A sustainable and environmentally sound offering: Antalis's expansive recycled portfolio includes Keaykolour, Rives, Conqueror, Olin, ESKA 100%, Nautilus 100%, Flute Board and Xanita.
If the end user or application demands a product without sound sustainability credentials, but your user still wants to minimise their impact on the environment, Antalis has the answer. Through its carbon-balancing programme, in association with the World Land Trust, brands can offset material and improve the efficiency of e-commerce and dispatch packaging.
Unrivalled expertise and experience: The Antalis team are proud of the extensive product, service and market knowledge they have gathered over long and successful careers in the papers and packaging industries – and can't wait to share it with those that visit us on the day.
Rob Mannix, creative papers sales and marketing director at Antalis UK, commented: "We have an evocative and inspirational story to tell across our range, our people and our processes – and this event is perfect for accomplishing just that. We can't wait to showcase what we have to offer and speak to brands who are keen to #DiscoverMore of what we can do to take their packaging, their operations, and their brand to the next level."
Don't forget to follow Dealer Support on Twitter!