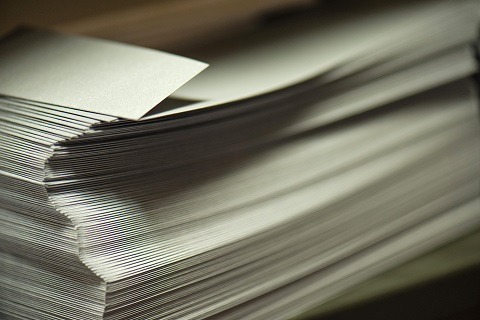 With new research showing the long-running effectiveness of direct mail as a marketing tool, Antalis is reminding dealers that despite the explosion of digital marketing, in many cases, paper is still king.
According to latest figures from IT firm SEMA Group1, 92% of all direct mail is opened while 48% of people take action after receiving direct mail.
This is backed up by recent data from Royal Mail2 that found 60% of people said direct mail can help keep the brand at the forefront of their mind, while 29% of people said direct mail helped them plan a future purchase.
Cassie Marvin, marketing manager for Antalis' office division said: "From emails and popups through to tactical social ad targeting, today's consumers receive so many digital brand comms a day that the reality is that their impact is waning and, in some cases, can lead to what is being coined 'digital fatigue.'
"As such, it has never been a more apt time for companies to revert back to paper-based comms as a way to create cut through – after all, as these figures show, the majority of people not only open marketing mail dropped through their letterboxes but almost half will take action on it."
As a business committed to helping dealers to grow their business, Antalis offers a wide range of premium, creative papers and custom papers guaranteed to add the 'wow' factor to any paper comms.
Tim adds: "That said, it isn't a case of standard will suffice: brands need to be creative with the choice of paper, print and envelopes in order to ensure their comms echoes their brand sentiment and entices the prospect. This, in turn, offers dealers with wide scope to upsell to current and new customers."
1 http://www.semagroup.com.au/is-direct-marketing-still-effective/
2 Royal Mail MarketReach http://www.mailmen.co.uk/key-facts/mails-true-value