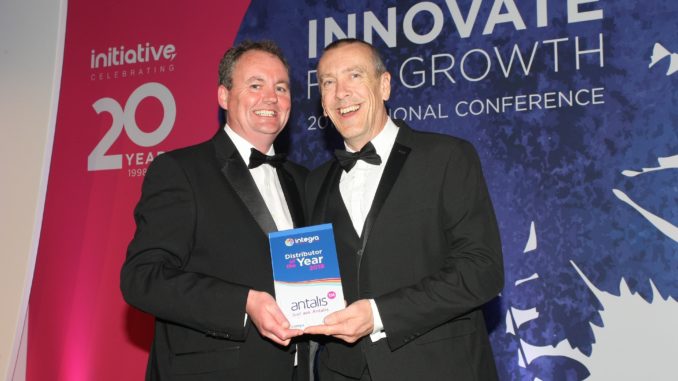 Integra has announced that Antalis as the winner of its Distributor of the Year Award, voted for by members at the Innovate for Growth conference. Stuart Colley, key account manager at Antalis, collected the award on behalf of the Antalis team. Antalis was ranked number one for providing excellent customer service both internally and externally, consistently high stock levels and reliable deliveries.
Neil Basham, Integra's purchasing director, commented:
"The Antalis team works hard to deliver on its promise of providing an exceptional service and has continued to proactively support members and the growth of the Initiative brand. I would like to take this opportunity of thanking everyone at Antalis and congratulating them on receiving this award for the third year running."
Colley added:
"I am extremely proud to collect this award on behalf of everyone at Antalis. It really is a great team effort to ensure that we are highly regarded by Integra members and supporting them in achieving their goals."
Don't forget to follow Dealer Support on Twitter!