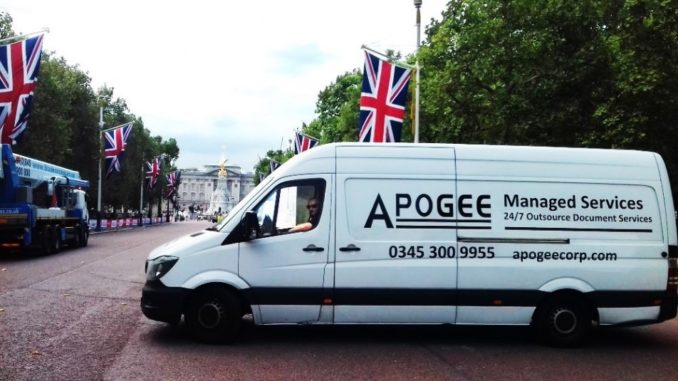 As official supplier for the Prudential RideLondon event, Apogee provided a fully-managed fleet of print and document technology at last weekend's cycling festival.
Chosen for the sixth successive year by the event organisers, Apogee once again supplied document infrastructure, and a team of Apogee document professionals provided the festival with fully managed print technology.
Prior to the event, delivery and logistics crews and engineers prepared all the hardware, software, consumables and spare parts required and were also on-site throughout the weekend to ensure the organisers had the resources they needed for the event to run smoothly.
"High detailed planning and rigorous attention to detail was vital in delivering such a strong performance, as was the expertise and resilience of all our Apogee team on-site as the weather tested everyone over the weekend." commented Gary Downey, Apogee's Group marketing director. "We are proud to play a crucial role in the success of the hugely-popular festival by ensuring all print requirements are met effectively."