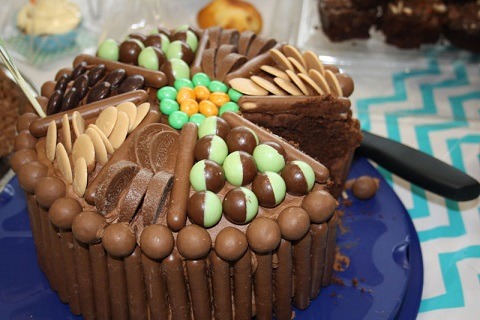 cal office technology supplier Midshire hosted its very own Macmillan bake off event at its Stockport office recently, raising £191 for the cancer charity.
The money raised will give Macmillan's welfare rights advisers the resources to help three people claim the benefits they are entitled to, which should alleviate some of their financial concerns.
Local neighbours, customers, and organisations Midshire sponsor were also invited, with Stockport County Community Foundation, the Seashell Trust, and Cheadle and Marple College attending.
The bakes were put to an anonymous tally sheet vote, with 3rd place winning a bottle of fizz, 2nd gained a brownie baking kit and a bottle of fizz, and 1st place won a hamper filled with various baking equipment.
The 'soggy bottom' prize was awarded to the biggest baking disaster, which went to a gingerbread cake cut (loosely) into the shape of a Lego character. Bakes included Oreo cheesecake, Nutella brownies, cheese scones, a Jamaican ginger cake, and individual banoffee pies.
The winner was a chocolate layer cake decorated with an assortment of firm chocolate favourites, such as Terry's Chocolate Orange, chocolate fingers, chocolate buttons, Mint Aero and Maltesers.
Elsewhere, staff from Nimans hosted their own version of the Great British Bake Off.
Dozens of staff joined in Macmillan's World's Biggest Coffee Morning by cooking up a vast array of tasty treats. Nimans' very own versions of Mary Berry and Paul Hollywood from the hit TV show judged the selections.
Almost £350 was raised for Macmillan as a variety of fundraising activities took place throughout a sugar-fuelled day.