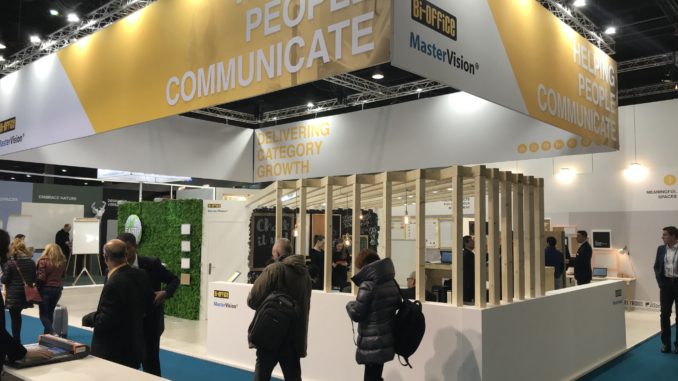 Bi-silque will be attending Paperworld Frankfurt 2019, Hall 3.0, C14, next week showing how it drives incremental category growth and margin to customers by adding segmented product ranges and premium workspace solutions year-over-year.
This year, Bi-silque's participation at Paperworld Frankfurt is very special – it marks the beginning of its 40th-anniversary celebrations. That is why its brands – Bi-Office, MasterVision and ARCHYI. – will be together in Bi-silque stand as part of the brand's journey of its products and history.
Throughout 2019, Bi-silque is going to focus on sustainability, as evidenced by the motto 'Together for a Sustainable Future'.
Bi-silque will also, once again, host an entertaining activity at its stand: Bi-silque's Golf Challenge. So, get ready to ace your game!
Don't forget to follow Dealer Support on Twitter!