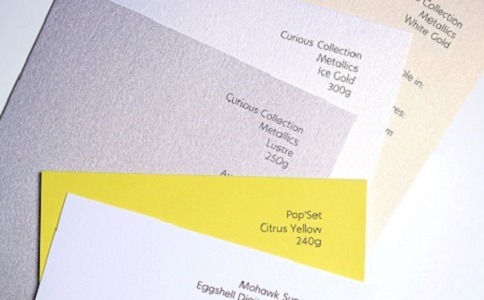 Cassie Marvin, Marketing Manager – Office Sector for Antalis, takes a look at some of the products set to be big in 2018
With 2018 just around the corner, it's time to make those all-important reflections – "what have we done well and how could we do better?". And if there's one thing we've learnt from 2017, it's that the industry is changing at a rapid rate and that keeping of top of it is essential if you're going to stand out from the crowd. Cue, what we like to call the 'futurist' movement – a time to keep on the pulse the technologies of tomorrow, today.
But with so many new innovations to consider, where to begin? Well, one big trend which shows no sign of fading anytime time soon is the rise of the creative paper. Yes, that's right, paper is back with a serious bang. Why, you may ask? Well, in a world surrounded by digitalisation, we are increasingly seeing brands and marketing agencies reignite the passion for creative papers as the perfect way to create stand-out.  After all, ask yourself what you would prefer to receive, a standardised email via a glaring screen, or a personalised mailer with a memorable look and feel, hand-delivered to you?
In terms of top options, our Curious Collection range is not just beautifully crafted – it's daring, unconventional and comes in four equally-compelling varieties – Metallic, Translucent, Skin, and Touch. The result is a guaranteed 'WOW factor' and endless creative scope. For a more corporate feel, try our Conqueror paper– made from super-silky CX22 this range screams premium and is perfect for creating corporate and business communications for the discerning audience.
But, it's not just about paper. Another growing trend for 2018 is synthetic material for small format devices. Cost-effective and versatile, we are likely to see synthetic materials used for print projects that need that added real durability – such as luggage tags, wristbands, membership cards and menus. Cue another solid option if you're looking to expand into new markets.
It may come as a no surprise that data is going to be big too, that's the variable data printing variety. Already gaining fast popularity, this on-demand form of printing enables elements such as text, graphics, and images to be changed from one piece to the next, based on information from a database. The result is an advanced marketing tool which can generate a high ROI for customers, whilst a big revenue stream for dealers – win-win.
For something that little bit different, another 'must-stock' for 2018 is Xerox Funflip – the ultimate business card with a twist photo application. If you've not already seen one it's a pre-creased and perforated sheet with adhesive strips which, after printing and folding, produces an eye-catching, multi-revealing presentation piece with four separate views. The result? A seriously cool new way to present both B2B and B2C creatives.
Clearly then, there are a lot of exciting new developments happening in our industry which, in turn, offer new opportunities for dealer. So, it's time to start thinking like a futurist: be bold with your product choices, be brave in investing in new innovations – and get ready to enter into a new realm of opportunities.