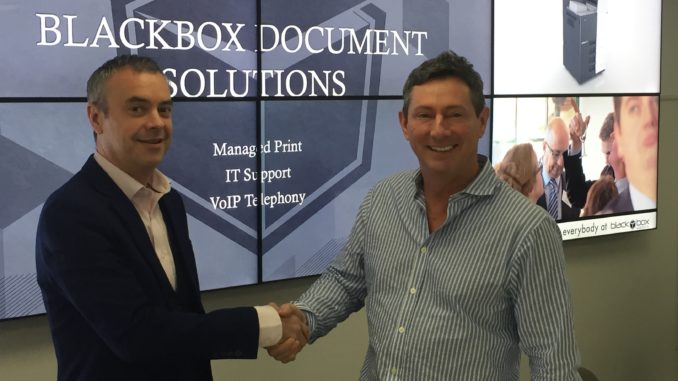 Business telecoms provider Blackbox Voice and Data Solutions has appointed Antony Donoghue as its new sales director.
He joins Colin Griffin, managing director, to lead the sales team and oversee business development initiatives for Blackbox's corporate customers. Donoghue has 30 years of experience in the office technology and business telecoms sector, and joins Blackbox after 11 years with Ethos Communication Solutions.
Donoghue said of his appointment: "It is an exciting time to join Blackbox Voice and Data Solutions. The company has ambitious plans to grow its customer base and double in size over the next three years.
"With established partnerships with some of the most innovative telecoms providers in the market, I know there is a huge opportunity to broaden the company's reach and tap into new sectors and technologies. I look forward to using my skills and experience to drive the company forward."
Griffin added: "I am delighted to welcome Antony to the board. We are targeting ambitious growth across London and the South East so it's important that we have a strong senior management team in place.
"Antony brings a wealth of knowledge and experience within the business telecoms sector that will help us to execute our strategic plan and accelerate our growth over the coming years."