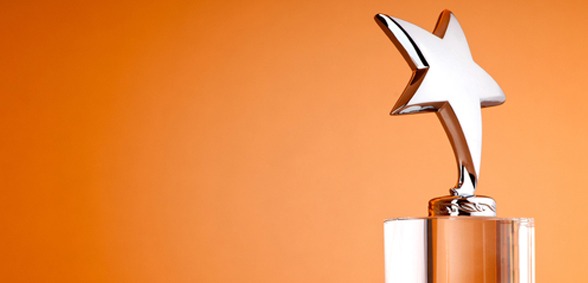 BOSS is delighted to announce the shortlist for the 2019 BOSS Industry Awards:
Brand Manufacturer of the Year
BIC
Fellowes
Dealer Excellence Award under £5m turnover
AbbeyPrint
Cowans
EBM
Intec
Office Oracle
Dealer Excellence Award over £5m turnover
D3 Office Group
Paperstone
United
eBusiness Award
Office Power – CRM System
Office Power – eBusiness Specials
VOW
Initiative of the Year
Avery – The House Sheffield Built
BIC – Tour de France Incentive
Integra – i-merge
Office Friendly – VANtastic
VOW Europe – Transport
New Product of the Year
Acco – Widescreen Nobo Board
Colop – Emark
Durable -DURAFRAME® Wallpaper
Maped Helix – Oxford Foundation Pens
Safescan – TimeMoto Emerging
Professional of the Year
Scott Castle, VOW
Alex Stone, Office Friendly
Helen Wade, VOW
Publication of the Year
Exertis
Spicers
VOW
Service Provider of the Year
Office Friendly
Office Power
Sustainable Leadership Award
Bi-silque
Brother
Commercial
BOSS would like to congratulate all the companies who are listed on the shortlist and thank everyone who entered the awards.
Amy Hutchinson, BOSS CEO commented: "One of the reasons BOSS exists is to champion the sector and highlight excellence within it. It's brilliant to see so many examples of this from both companies and individuals. Thank you to everyone who took the time to enter this year and also to our judges who voluntarily gave their time. I'm looking forward to a great evening of celebration!"
The BOSS Awards will take place on 28 November 2019 at the Tower Guoman Hotel, London. To book a table for the awards visit www.bossawards.co.uk The early bird ticket rate is only available until 29 September.
To book accommodation for the BOSS Awards, please contact the Tower Guoman Hotel direct on 020 7523 5063 and quote the reference BPIF281119 to get the preferential room rate of £179 + VAT. There are only a limited number of rooms available at this rate.
BOSS would like to thank its sponsors and supporters: 3M, BOSS Business Supplies Charity, Channel Info, Dealer Support, ExaClair, HP, Nestle, OPI, Staedler and Print Evolved.
Don't forget to follow Dealer Support on Twitter!