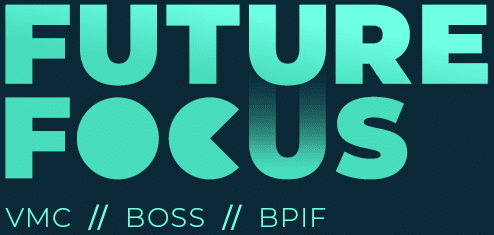 The BOSS Future Focus conference – held virtually on 16th September in conjunction with the BPIF and VMC to address the post COVID-19 environment – was more than a virtual success
With a range of topics to choose from, and the ability to Zoom in and out of the conference as delegates' needs permitted, this was one of the most flexible and wide-ranging events that the Federation has held.
A day of wide-ranging input from an array excellent speakers was kicked off by Jonathan Geldart, the Director of the Institute of Directors, who used his personal experience of walking to the North Pole to both challenge and assure: "Is it true that the world is never going to be the same again?", he asked, pointing out that the lessons learned from the Spanish Flu of a century ago was that such events accelerated existing trends rather than created new ones. Explaining that "people are at their best when their backs are to the wall", Geldart noted that the response that was needed right now from UK business leaders was:
Leadership: a clarity of purpose and direction
Communication: we must communicate to, listen to and understand our teams
Responsibility: we must take responsibility for our actions
Agility: what we have always done may not be what we need to do in the future, so we must have the ability to respond to change by doing things that we had not previously thought we could do.
Other keynote speeches were delivered by:
Felicity Burch, director innovation and digital, CBI – COVID-19's impact on the acceleration of technology adoption.
James Sommerville, founder, Known Unknown (former VP Global Design The Coca-Cola Company) – How brands and companies can differentiate themselves in the recovery from the COVID-19 pandemic.
Adrian Odds, director of strategy & market propositions, Communisis – How to use Artificial Intelligence to cut through the noise.
During the day there were also two panel sessions aimed specifically at the Business Supplies industry: "The Future of the UK Business Supplies Industry" was chaired by BOSS chairman Simon Drakeford and featured Steve Haworth (CEO, EVO Group), Darren Lloyd (CEO, United Managed Office Services), Richard Coulson (CEO, Complete Business Supplies), Alex Tatham (MD, Westcoast) and Anna Chalmers (sales director, HP).
The panel discussed key questions such as:
Q: What will the winners and losers in the BS industry look like post-COVID?
A: Move online, be able to handle more small picks and have the ability to deliver to homes as well as to offices.
Q: How can salespeople create added value if they cannot meet customers face to face?
A: Have COVD–secure meetings, understand customers' business strategies by speaking less with the transactional contact and more to the strategic contact within their organisation.

The very many positive comments posted by the c100+ attendees at the end showed that the questions – and answers – had informed, encouraged and enlightened many of them.
In the afternoon, the second panel session, entitled "COVID-19 & Its Global Impact On Business Supplies", was chaired by Steve Hilleard (CEO of OPI) and featured an equally impressive cast of international speakers: Brad O'Brien (CEO, Office Choice – Australia), Beth Wright (VP sales, Fellowes – USA) and Kenneth Borup (CEO, Lomax – Denmark). The panel's extensive discussion across a number of topics showed that the impact and effects of the pandemic on the OP industries in other countries had not been dissimilar to our own: 'traditional' OP volumes were down dramatically, there were extensive supply chain issues on some products and a huge increase in demand was created for home working items and PPE.
Citing Warren Buffett's axiom "only when the tide is out do you find out who has been swimming naked", Wright and others then explained what actions their businesses had taken in response: make decisions quickly, improve communication, look after the safety of staff, shift further to digital and the mass market, become a viable supplier of PPE. Looking further ahead, the panellists believed that the 'new normal' would be a hybrid of home and office-based working and that sustainability would eventually return to the top of the business agenda, with dealers possibly providing a collection service for single use items such as face masks.
Finally, asked what key lesson had been learned from the experience of the last six months, Borup observed, "When you look into the future you can never be totally sure what's coming". Fortunately, Future Focus has provided more than a few hints.
Amy Hutchinson, BOSS CEO, commented "At BOSS one of our key aims is to connect those in the industry with each other, in addition to leading insight and support. The last 6 months has been challenging for many businesses. We wanted to provide a day of insight and look ahead to the future with leading figures in and outside of our sector.
"With physical events not possible we were delighted to welcome just under 400 delegates to our first virtual Future Focus Conference and it was encouraging that many took advantage of the networking facilities available, making new connections as a result of attending."
BOSS Members can view recordings all sessions from the day on the BOSS website.