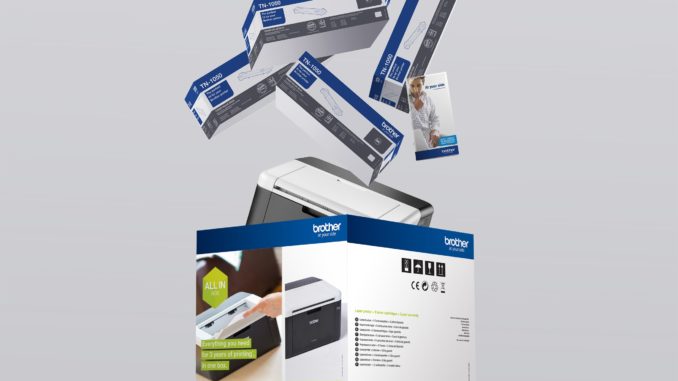 Brother UK has launched a new 'All in Box' proposition, designed to help channel partners secure additional supplies revenue at the point of purchase, and reduce the risk of customers purchasing third party supplies from elsewhere.
The new concept offers SOHO customers a package that covers printing needs for up to three years. It features a printer, up to three years' worth of ink or toner and a three-year warranty, providing end users with a reliable printing solution.
Brother UK is the first vendor to provide customers with an All in Box option for both ink and laser.
Hassan Masaud, product and solutions manager – print, at Brother UK, said: "The innovative All in Box offering will open up new opportunities for channel partners in a market that's potentially worth as much as £16million. Meanwhile, customers benefit from a solution that cuts the unnecessary admin of maintaining a printer.
"University students for example, could have at-home printing covered for the entirety of their course. The All in Box also offers end users the most cost-effective way of using genuine Brother products and helps to ensure the best print quality is delivered."
Don't forget to follow Dealer Support on Twitter!