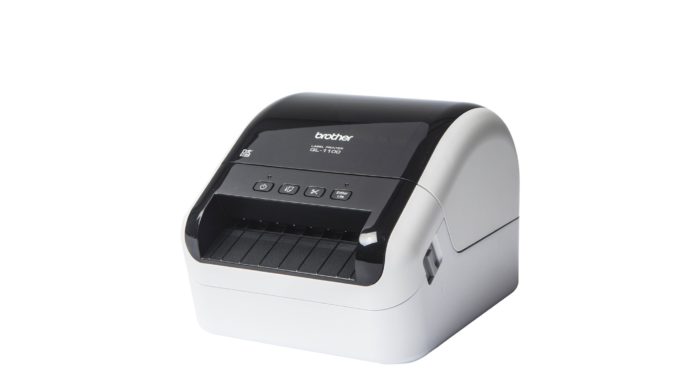 Brother UK has launched two new label printers to help resellers support businesses in improving efficiency and productivity, particularly in the growing e-commerce market. E-commerce is expected to grow to 18.5% of total retail spend by 2022 and, as customer demand grows, the new QL-1100 series is designed to help busy workers cut time and improve organisation when producing shipping labels.
The two new label printers – the QL-1100 and the QL-1110NWB – are able to print the exact size of shipping label required for Royal Mail, FedEx and various online retailers to ensure they are compliant. The latter model also supports additional connectivity including Wi-Fi and Bluetooth.
Ioana Nitu, labelling product manager at Brother UK, said: "We're launching the QL-1100 series to help resellers tap into the growing demand for label printers on the back of the rapidly-expanding e-retail market. The share of third-party sellers on the Amazon platform increased to 51% in Q4 2017, an increase of 8% on the same period three years ago. Meanwhile, eBay has seen its active users jump from 90 million to 170 million between 2010 and 2016.
"As this market expands further, so does the requirement for shipping labels. The new QL-1100 series can solve the labelling pain points of everyone from individual sellers to larger retailers when shipping goods."