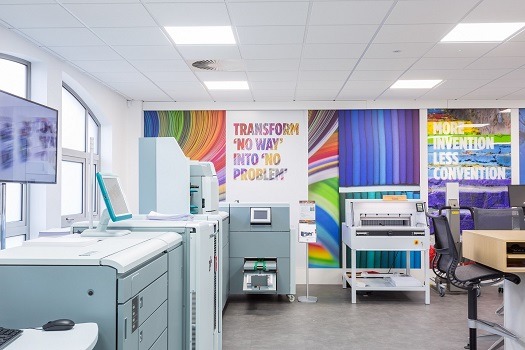 Canon and the British Printing Industries Federation (BPIF) are joining forces to offer a special seminar featuring expert panel discussions and insights into supporting business growth in 2018.
Free-to-attend, there are limited places available for the day-long event starting at 10am at Canon's 'The Centre' showroom near the NEC Birmingham on Wednesday 22 November. The event will have the theme "Cut Through Uncertainty and Beyond: Future Proof your Business Strategy".
Presentations will include "Improving business performance through strategic innovation" and another on "The print market and sales challenges". It ends with a tour of Canon's The Centre showroom, which opened earlier this year.
Charles Jarrold, BPIF CEO, will open the event that will also consider the BPIF's Printing Outlook, Quarterly Printing Industry Trends Survey. He comments: "Our latest trends survey has clearly indicated that confidence is dropping among print service providers regarding their outlook for the UK economy. Planning and developing a robust strategy for 2018 should be top of the agenda for every print business owner."
Jarrold adds: "Finding answers on your own can be challenging, so this BPIF/ Canon partner event will really help businesses to tackle the issues and questions head on. The moderated panel discussions and presentations will provide a vital help for companies and organisations looking to future proof their business strategies."
Duncan Smith, Director of Industrial and Production Solutions at Canon UK, said: "At Canon, we take a collaborative approach to helping our customers to build confidence and face the challenging business environment. This important event we are running with the BPIF will help businesses mitigate the risks and develop opportunities to ensure they continue to thrive and grow profitability.
"Delegates will also have the chance to see at first hand numerous examples of our world-class technology in The Centre showroom, as well as get real insight into our service, applications and business development support that are essential parts of the Canon offering."