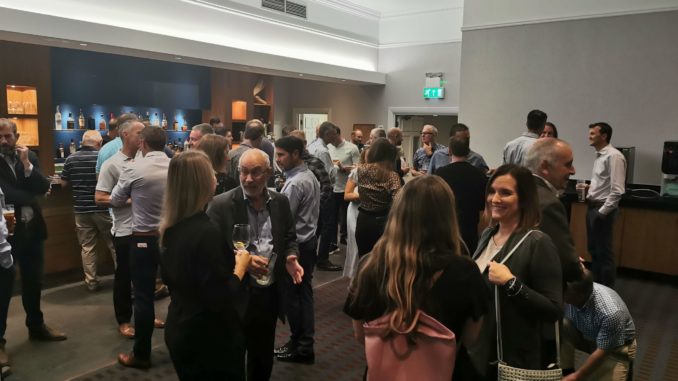 The BOSS Business Supplies Charity has just announced some changes to its leadership team.
Industry legend Graeme Chapman MBE is stepping down as Chair at the end of 2021 after nine years in the role. Says Chapman, " It has been an honour and pleasure to serve as Chair of this vitally important Charity, which is now in its 95th year. I am delighted to be handing over to a very capable and committed team – lead by an industry stalwart – and I trust they will continue to be supported, as I have been, by the industry in general."
Chapman is being replaced as Chair by Martin Wilde, who is well known to many in the industry as a market researcher and features editor of BOSS Today magazine. Having been Vice-Chair of the Charity for a number of years, Wilde is looking forward to the new role but is "well aware of the big shoes I am filling. Graeme has done an extraordinary job over very may years and we are so grateful not only for this, but also for the fact that he is willing to stay on as a Trustee so that we can continue to benefit from his wisdom and advice. We are also very fortunate to have Debbie Nice on as our Treasurer and Liz Whyte as Secretary of the Charity, as well as other hard-working Trustees and visitors, all of whom give their time for free."
Replacing Wilde as Vice Chair is OPI's Kelly Hilleard, who says "Having been a Trustee for almost a year now, I am honoured to be asked to step up as Martin's Vice Chair. As Chair, Martin will have a large load to carry and big shoes to fill: I hope to complement his work by being a sounding board, an extra pair of eyes and ears, and generally supporting where possible. I'm looking forward to the challenges ahead."
Notwithstanding these changes, the BOSS Charity remains committed to help all those in and of our industry who are in financial need: if you know someone who needs assistance in these difficult times, please email charity@bossfederation.co.uk in confidence.