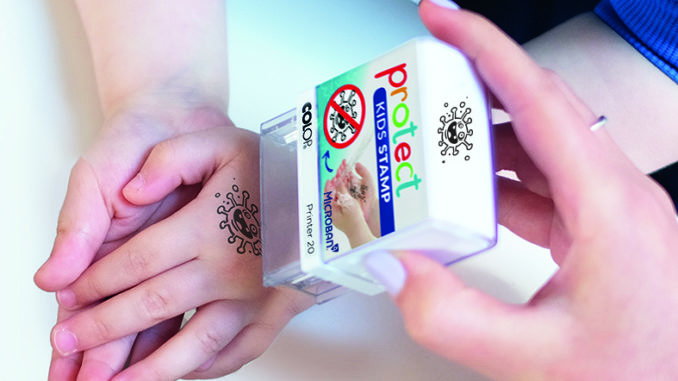 The lockdown measures introduced by the government during March this year due to the COVID-19 outbreak left many businesses up and down the UK in turmoil
Seeing a drop in sales as the whole country stayed at home meant business owners had to make some tough decisions in an effort to safeguard staff, customers and the future of their business.
Birmingham-based rubber stamp manufacturers, COLOP UK Ltd, were no different, production and despatch days were forced to reduce to just twice a week whilst the business started working on a skeleton staff as many of the team were put on furlough leave.  However, since people have started getting used to working from home, the demand for rubber stamps have started to increase again.
It appears there is a 'new normal' when it comes to home and office stationery. Now more than ever, people have a heightened awareness of cleanliness and hygiene which means COLOP UK have seen an increase in demand for the COLOP Microban antibacterial range of stamps. COLOP also launched the new Protect Kids Stamp, a teaching aid to encourage children to wash their hands, which is proving to be very popular online, along with motivational stamps as parents get into the swing of home-schooling their children.
Although sales through traditional outlets has slowed, COLOP UK report that online sales and sales through online resellers are increasing so much so that production and despatch has increased back to five days a week.   
Times are changing, and in the current climate nothing is certain, but whatever the 'new normal' is, and will be, there will always be a need for office stationery.
Don't forget to follow Dealer Support on Facebook and Twitter!