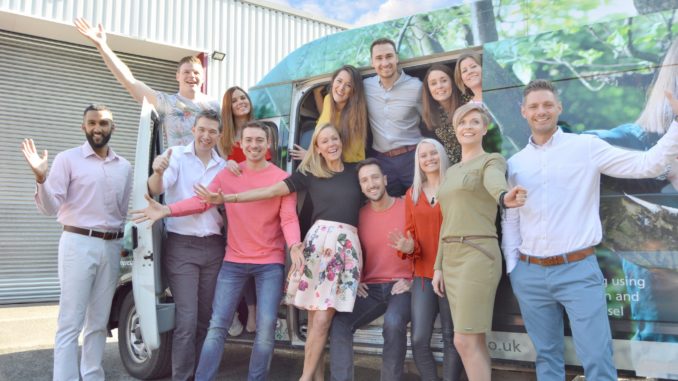 Commercial is a 2018 Queen's Awards for Enterprise winner in the Sustainable Development category. The Queen's Awards are the UK's most prestigious business accolade, and Commercial's win recognises outstanding achievements in social and environmental sustainability, coupled with significant and responsible business growth.
Judges said that Commercial is a 'sector leader' in sustainability, highlighting numerous schemes to reduce energy consumption and emissions at its offices in Cheltenham, London and Leeds. These include a delivery fleet with hydrogen-enabled and electric vehicles, reverse logistics recycling and use of photovoltaic panels to provide power for its offices, with any supplementation coming from renewable sources. Additional factors for judges were process innovations to maximise waste reuse and recycling, employee engagement and Commercial's CSR Days which seek to embed sustainability in customer and supplier businesses.
Co-founder Simone Hindmarch says sustainability has been central to the company ethos for more than a decade. "This is such an exciting time for Commercial. Responsible business has always been important to us – it stems from our family values. But when I saw Al Gore's Inconvenient Truth lecture in 2006 I realised we had a duty to manage our impact on the environment more proactively. We initially set out to reduce carbon emissions, but the activity gathered momentum and today we have a robust and effective strategy that addresses sustainability in the broadest sense.
"All our employees and many customers and suppliers have been actively involved in this journey – I'm so proud of them all. Queen's Awards are awarded annually by Her Majesty The Queen on the advice of the Prime Minister. Winning is the ultimate success, but our work doesn't stop here. We have lots more ideas in the pipeline to further improve sustainability at Commercial and beyond."