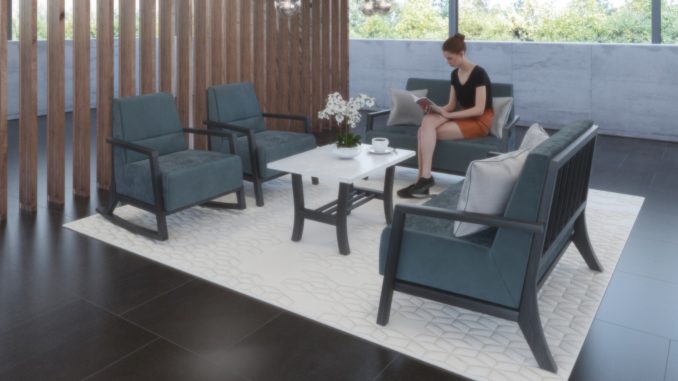 The Cooper seating family is the latest addition to the Dams portfolio. It's a classically-designed soft seating range of single, double and three seat sofas suitable for front-of-house or corporate breakout areas.
Designer Martin Vicker, working in collaboration with the Dams design team, has combined the essence of classically-influenced British design with generous seat ergonomics to create this new family of chairs.
Dams MD, Chris Scott, explained: "The Cooper family offers an exceptional level of comfort and they're smartly sized to make a big impression, even in small spaces. Wooden frames are available in natural oak, white or black finishes and the range includes a matching coffee table which also combines intelligent design with the finest craftsmanship."
Cooper is part of Dams new and improved Social Spaces product portfolio of over 45 product designs for breakout areas and interiors within commercial environments.