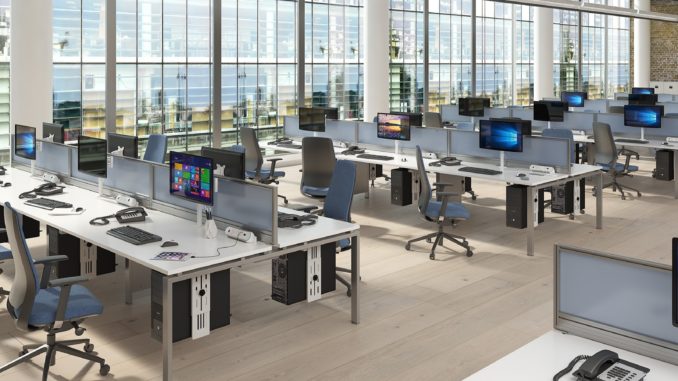 Dams has extended its range of office furniture accessories for 2019 with the launch of the new monitor arms, CPU holders, power and data modules and a height-adjustable desk riser which will add the finishing touches to any office environment.
Increased comfort and flexibility in the office environment is a relatively new phenomenon, but it has been proven to contribute to improved employee wellbeing and productivity.
MD of Dams, Chris Scott, said of the new products: "Offices are smarter, more flexible, and ultimately more user-friendly than ever before. From monitor arms to CPU holders, and from desk risers to cable management solutions, our range of accessories has been designed to help to clear clutter, manage multiple projects, organise information, tame technology and make better use of every bit of the working environment."
The full range of office furniture accessories are featured in Dams 2019 Furniture Guide.
Don't forget to follow Dealer Support on Twitter!