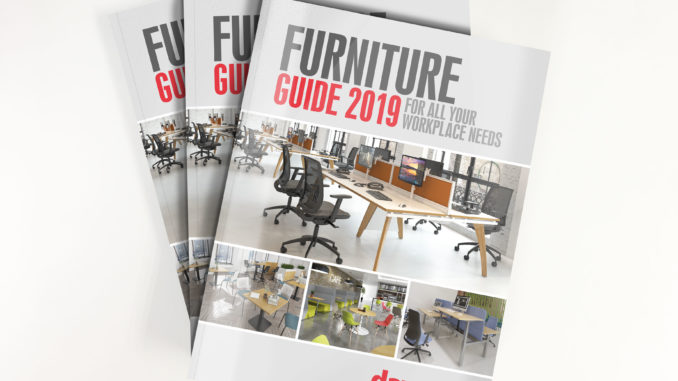 Dams Furniture has launched its new Furniture Guide 2019, which is its biggest catalogue to date including over 6,500 products. The new furniture guide is around 100 pages larger than the 2018 catalogue and, with such a wide portfolio of award-winning products featured in the new guide, Dams is better placed than ever to support dealers with the products and services they need throughout the year.
Chris Scott, MD of Dams, explained: "Contemporary office environments call for stylish design in every aspect of their specification and the Dams furniture collection in our new 2019 catalogue offers all the good looks and aesthetic choices to satisfy the latest trends and the most enduring designs, with innovative content, product specifications, inspirational new product photography and stunning location shots."
Scott continued: "We're delighted that over 80% of products in our new catalogue are made in the UK using the latest manufacturing technology. All our product images are available to download as individual images or grouped together in a convenient zip file from the dams.com website.
"The Dams product data, including images, product features and marketing content, is also available via Fusion Data."
Don't forget to follow Dealer Support on Twitter!