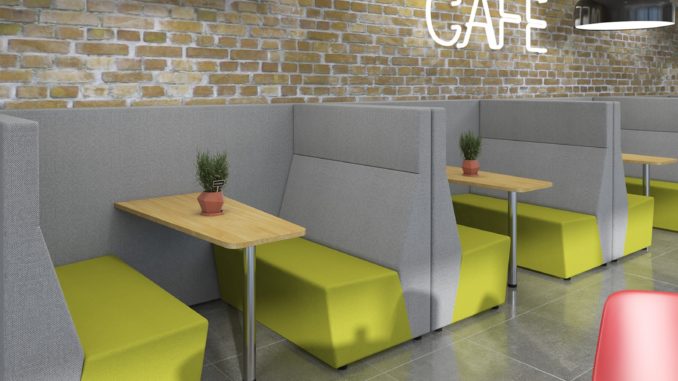 Sponsored

Dams is a privately-owned UK manufacturer of office furniture based in Knowsley, Merseyside. As a successful, strong and growing business employing over 300 people in the UK, Dams is uniquely placed to meet the diverse, ever-changing needs of the office furniture market. Our comprehensive product range of over 6,500 items including desking, seating, storage, screens and tables ensures we offer a one-stop shop solution for 'all your office furniture needs'.
In the last year, Dams manufacturing operations made a record number of furniture products. The wood factory produced over 1.8 million wooden panels with the upholstery department processing over 66,000 upholstered seating and screen products. We only use FSC-certified wood and high quality fabrics, manufacturing our products in-house in the UK, with total traceability for every order.
All products are designed to comply with the latest European and British quality standards. Products are also tested by FIRA which is a truly comprehensive service for the furniture industry and provides solid reassurance to customers that our products have attained an excellence that has been independently verified.
Dams's product portfolio is more diversified than ever with unique product offerings that are sought after for their compelling design, superior quality, and exceptional value. Contemporary office environments call for stylish design in every aspect of their specification and the Dams product portfolio offers all the good looks and aesthetic choices to satisfy the latest trends and the most enduring designs. Innovative and contemporary product designs are supplemented with traditional and modern classics to fulfil any customer requirement.
Dams Furniture is delighted to be exhibiting at Dealer Support Live for the very first time so we can showcase our latest designs and furniture solutions to the key dealer contacts, such as our Ziggy meeting booth and Elev8² height adjustable desks.
Ziggy is a new meeting booth that has been designed to bring people together in a place where ideas, insight and inspiration can be shared, and gives dealers a great value option on two and four seater booths unrivalled in the UK marketplace on value. The Elev8² Touch desking range provides the ideal solution to address the issue of employees who have a sedentary desk job and who do not spend enough time standing during the working day.
We look forward to seeing you there!
Don't forget to follow Dealer Support on Twitter!