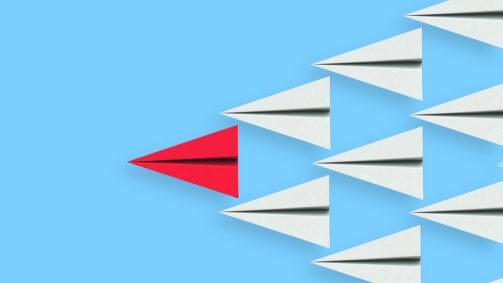 Mark Bailey, MD of EBM Managed Services Group, spoke to Nell Walker in August 2019's issue of Dealer Support about some of his business's successes to-date and its ambitious IT and CSR projects
EBM Managed Services Group is coming up to its 15th year of success in the IT dealer space, having been created in 2005 operating from a small unit as a supplier and service provider of copiers and printers. Mick Bailey, an engineer, founded the company and introduced his son, Mark, to the business in 2008. Major manufacturers began to take notice – including Ricoh, Lexmark, Epson, UTAX and Konica Minolta – before Mark took over as MD in 2014. Now the business has diversified into managed print services, print maintenance, carbon-neutral printing and telephony services – a far cry from those simple beginnings.
"While, back in 2008, I donned a suit and started selling, my dad continued engineering – he's never happier than when covered in toner!" Mark says. "Since I took over in 2014 we've grown 20% year-on-year, and that's all organic. We're doing well, but we always want more! It's a good level of growth because it's manageable; big but not too big."
For Mark, the success EBM has enjoyed has a lot to do with much of the team not coming from within the office products industry. When he joined the business he had no idea what he wanted to do with his career – he just wanted to be involved with business. "That's given us a bit of a unique perspective, as a lot of the management team here is from outside the industry as well," he says. "We're quite happy to try things, face challenges and go against the grain a bit, whereas some might be more set in their ways. We welcome ideas from everyone and we love to try lots of different things. We actively look to bring in new people from outside this industry. For example, we've got a strong legal sector market background here which allows us to target the legal sector."
Regardless of sector, EBM specifically aims to work with SMEs as, according to Mark, "they embrace technology". Product and service-wise, the focus is telephony, while managed IT services are being revamped in the background. Mark says that most people – particularly SMEs – don't want a server on-site; they're looking for cloud telephony – and EBM is chasing the push towards that, especially as there's more need than ever for heightened security around all types of data.
Carbon-neutral printing
Another huge focus for EBM, currently, is its carbon-neutral print programme – a service that's close to the collective hearts of the team. A phrase Mark uses throughout our conversation is "doing business the right way", and creating greener print solutions is part of this.
"We've created a two-pronged approach with the green print programme," he explains. "The first aspect is about how print impacts the environment – including recycling all the way down the line – and the second is the actual carbon-neutral part. We can calculate the carbon emissions being created by our clients and their devices and create a personalised plan for them to reduce their impact on the planet. It's a bit of a passion of mine, to try and make everything we do carbon-neutral, and to partner with renewable suppliers. We do what we can and are always asking ourselves, 'Can we do more? Can we reduce our packaging? Can we introduce more recycled materials?' That's what the programme is about."
Thus far – and, perhaps, unsurprisingly – customers have been responsive to this programme. It only launched in May and has proved to be an excellent talking point for Mark and his team to bring to customers, and they are already finding it beneficial. "Everyone knows that the impact we're having on the planet is a problem," he says. "While we can't change it overnight, why wouldn't you try to make whatever small difference you can? The green print programme is gaining momentum already and it's helping us build a better relationship with customers because it shows them that we're a company that takes an interest. It's not all about profit – it's about doing the right thing and being socially responsible."
CSR is part of EBM's culture – "It's just good business," Mark says, "it makes sense." As well as ensuring that EBM and its customers make a difference on an environmental level, having a strong CSR ethos attracts the right kind of employee. "The younger workforce coming in don't want to work for an organisation that's all about profit – they want to work for a company that's doing the right thing," Mark explains. "So I think we'll attract and recruit talent from having that in place because it's not all about money; we're building something and helping to create something."
Customer relationships
Communicating this ethos and EBM's breadth of IT services to customers is what Mark and his team are now focused on driving forward, because that customer relationship is vital. "Part of our mission, this year, has been to see where we can help our customers grow, whether through cost-reduction or improving efficiency," Mark says. EBM takes a consultative approach to customer service rather than a transactional approach, and tries to always have a long-term plan in mind with each individual client.
"When we supply a machine, we're not just thinking about that transaction but the relationship in two or three machines' time," he says. "It's about the longevity of the client, not just what we can make on a one-off sale. So we scope out the customer by visiting them, speaking to them face-to-face and see how they're using their machines. Are they using lots of colour? Could we break their use of one main printer into several smaller machines and make things much more efficient? It's always worth asking those questions, and we've got the engineering background to back it up. It's about finding out what works for the customer using a combination of expertise and our multi-vendor approach.
"Plus, once a customer comes on board, we make sure we have regular meetings with them; they have the same account manager every time and we take whatever feedback they have for us – positive or negative – and keep working on providing a better service."
While Mark had to be secretive about EBM's overhaul of some of its IT service, he assured me that the business has a strong road map in place for its promising future. "It's exciting, what we've got planned," he says. "We're massively ambitious and are looking forward to growing the business more, driving our green print programme, pushing the telephony services and expanding our offerings.
"We have always been geared for growth and have grown, organically, really well; in the next couple of years our growth will be organic and through acquisition. Our plans are definitely falling into place."
Don't forget to follow Dealer Support on Twitter!