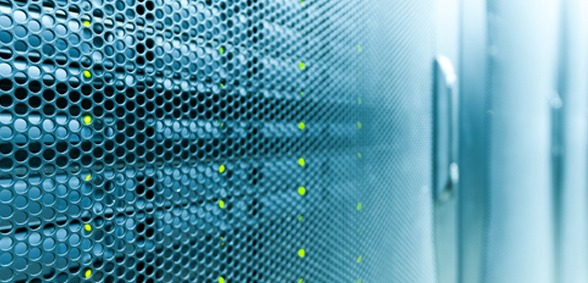 Anthony Serlin, head of sales for Datek, spoke to Nell Walker in April 2018's edition of Dealer Support about the vital importance of customer service and the future of the IT reseller industry
IT reselling can be difficult, due to the speed at which technology evolves and consumer demands change, but Berkshire-based Datek – a business which thrives on the inherent changes of a fluctuating market – is up to the challenge.
Head of sales, Anthony Serlin, has been part of the Datek team for almost nine years. With a background in mobile telecoms, Anthony has a long history associated with management and technology, and at the time of joining Datek there was no sales manager already in place. The business was unsure whether one was needed but, after putting forward some ideas to its directors, Anthony earned the coveted role and has continued to prove his mettle; at the time of joining, Datek was turning over around £8.5 million – that number has since doubled.
"We've done that without necessarily increasing head count either," Anthony says, and the team is a close-knit one.
Dealer freedom
Datek is an HP hardware stockist and sells those products to the reseller channel itself across the UK, Ireland and Channel Islands. As such, the business thinks of itself as less of a dealer and more of an independent hardware distributor; it remains independent simply because it isn't actually aligned with HP and is not an approved distributor, but Datek has a good relationship with HP regardless and brokers deals on large quantities of stock, usually facilitated by a tier one distributor. The business takes advantage of bespoke pricing on volume stock, meaning that, in many cases, its prices are lower than those of authorised distributors.
Datek is also a physical stockist, meaning it can be agile and quick to react when an order comes through. "We're sitting on a high volume of stock, as a distributor would," says Anthony. "We know when something is in stock; we can send it out that day and it will be with the customer the next day. That's why we tend to think of ourselves as a distributor as much as – if not more than – a dealer, because we've got the stock here and we're selling to resellers. It's our customers that are selling to the schools, colleges and the public sector more than us. They come to us because we're price competitive and have the products here, so, while we're a small company, we're able to play with and against the big boys."
A changing industry
Datek responds to changes in the industry by simply listening to what is being asked of it. Its own business is led by customer needs, and it works hard to accommodate those, but there is also a large degree of basic necessity in IT – advanced technology is generally taking baby steps for many resellers and Anthony refers to much of what Datek sells as being synonymous with kitchen white goods. Even that shifts quickly, however.
"You buy a TV or a fridge today and it will be superseded within eight to 12 weeks by a slightly updated model," he explains. "It's the same in the IT world with laptops and desktops, but there are always options – like extra memory or additional hard drives – and we offer a free build service for customers wanting things installed at no additional cost. We learn by listening to what they need, so obviously we're learning all the time; at the same time we know if we get sight of new products coming out, we need to be on top of that and not only stock competitively but make sure the guys know exactly what the benefits of those products are over their predecessors."
Remaining adaptable
In order to ensure his staff remains knowledgeable, and customers are able to ask whatever questions they need to, they are trained through working with authorised HP distributors, but Anthony believes that no salesperson can ever be fully-trained, regardless of how long they have been doing their job. "You can't ever be entirely at the top of your game because it's changing all the time," he says. "The goal posts are moving constantly because products are always changing. We just have to keep abreast as best we can and make sure we remain adaptable."
This attention to the changes in, and needs of, the industry is further cemented by the fact that Anthony's sales staff are individually responsible for specific accounts, in his own words, 'from soup to nuts'. Datek doesn't have separate departments for returns, queries and so on – from the beginning to the end of a relationship with a client, that client is assigned a salesperson and remains with them. "They are fully involved," Anthony explains. "The salespeople we have here like keeping that control of the relationship with the customer – they don't want the customer to have to speak to someone else, and the customer doesn't want that either. We all want continuity."
Datek as an option
Datek is a service-led company and one benefit of this is brutal honesty from customers – some, Anthony says, have in a very forthright manner told him and his staff that they had shopped around for an alternative but actually found that they experienced over-selling and under-delivery. Anthony is, therefore, particularly strict about ensuring his staff don't do the same to retain Datek's image as an attractive prospect; ultimately he just wants to make sure prospective customers know that his business is an option.
"If we're dealing with clients who are entrenched with other dealers and don't necessarily want to prise that business away, we don't ask for that – we just want to be another string to their bow. We find that they do end up wanting to deal with us because we're efficient – I liken us to a small ship; we can shift and turn very quickly, whereas a lot of our competitors are so big that they don't necessarily have our flexibility."
Customer service
The assistance staff give to customers is Datek's strongest USP – more so even than the more niche offerings it has, such as the Virtual CTO. The attention given to clients by the sales staff often turns a simple hardware sale into a managed service deal as well, as Datek is able to offer advice to businesses which may not be entirely clued up even on their own needs. Other dealers can even draft in Datek's help with advice and assistance and have Datek speak to the end-user under the guise of being part of the dealer's team.
The future looks positive for Datek, despite margins eroding all over the industry. While takeovers and acquisitions are happening constantly, this tends to happen on an inter-client level for the company and rarely leads to a loss of business – the only difference is a possible change of salesperson.
"Anyone out there in the channel at the moment just needs to get a really good understanding of what their client's needs are," Anthony explains as a pearl of wisdom for the industry. "That's something that needs to be actioned more; if you sit and listen to what they need it's often beneficial financially. Build a solution around what their needs are, not what's best for you, and be honest."
The market
So do Anthony and his team feel confident about their market right now? "With the hardware business, the way we look at it is that people always need plates. We haven't seen anything cause a massive drop in hardware sales at all, and there's nothing to say that the outlook is gloomy for dealers. Relationships are key, so you want to wrap your arms around the customers and build something solid; I often say I want our customers to want to deal with us, not because they need to, and I think that's why we have so many good, long-standing customers."
Don't forget to follow Dealer Support on Twitter!