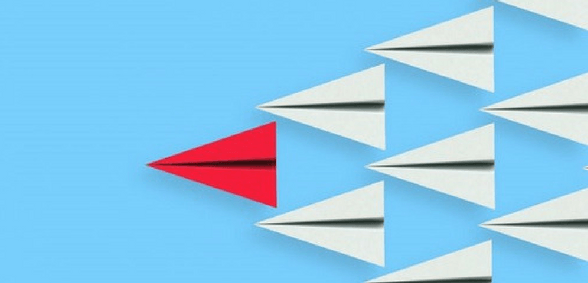 James Mckeever, group sales director at Sovereign, talked to Nell Walker in June 2018 about the company's expansion and the root of its ongoing success
A family business through and through, Sovereign Business Solutions Group set up shop in Birmingham in 1982 and employs second and third generations of the founding family. The business prides itself on offering everything customers could want – an ambitious goal, perhaps, but one which group sales director James Mckeever is passionate about continuously achieving. His remit is to deliver sales strategy, revenue streams, develop, manage and improve operations and, ultimately, everything feeds into the improvement of the customer experience.
"In general, I look at what we're doing currently and plan out how it could be done better to add more value," says James succinctly. Sovereign's recent success has been such that it expanded to a new office in Worcester earlier this year – the first it has launched since 1995. The business immediately threw itself into broadening its name south of its own home city by getting involved in Worcestershire culture.
"It just felt so fresh, going into Worcester," says James. "We attacked the move by sponsoring the Worcester Warriors rugby team, as well as the cricket team, so we've put down the foundation of who we are in Worcester and stretched our brand awareness from Birmingham downwards. The Sovereign name is out there and, for the last two years, we've really tried to push our social presence. Our tagline of 'so much more' is on the sports shirts; someone in the crowd might wonder what that means, which makes them investigate. It's quite directional marketing, and our move into Worcester has absolutely been plain sailing."
Being reactive
The reason for Sovereign's success lies in being reactive to the industry. James looks not only at what his competitors are doing, but also at what the contract marketing is doing – with a background in contract stationery he understands the workings of both sides. "Understanding buying habits is where we focus," he says.
The way customers operate now has certainly changed over the years. When James first began in sales most meetings were face-to-face – now, very few of them are and, as a result, there is the potential for less personality in the dealer-customer relationship.
"Millennials and younger changed the way buying is done – they will do their research into where they can buy things cheaper online. Keeping up with that trend is difficult because the major online players are such beasts. Amazon is now in the B2B marketplace but there's no personal relationship with customers, and it's that relationship which adds real value for us. We're not trying to reinvent the wheel here but I'm always looking at what's going on and will ask the customer, 'What exactly do you want from us?'."
Never say 'no'
James's ethos – which he spreads to his sales team – is one of always telling the customer that Sovereign can help with whatever they want and avoid saying 'No'. This is part of the reason why the business has such a positive reputation in the heart of the country and hence it choosing to only spread as far as Worcester. This area is where Sovereign is strong, able to deliver using its own branded vehicles and to offer a smiling face to the customer when products are delivered.
In order to fully handle and process these relationships with customers Sovereign has implemented various divisions where each is led by an expert in their field. This means that any enquiry coming through can be handled by somebody who genuinely understands their subject; James is the first to admit that he doesn't know everything about every product Sovereign sells – hence bringing in experts and allowing them to flourish in what they do best.
"Here, it's about developing the business and the people within it," explains James. "The thing that surprises me is when everybody does the same thing – trying to find the next thing that adds value. What we do is try to add value to our client base in a way that's different from what others are doing. For example, in the last year we've employed a health and safety officer and, as we work a lot with the construction industry, we now have somebody who can go into any business at any time, do inspections for them and write their health and safety policies."
A culture of caring
This level of care is something which also extends to a customer's staff. Sovereign has also employed a health and well-being consultant – something James states is unique in this industry – and works with ViiSana, the B2B arm of Vitality health and life insurance. The consultant goes to a customer to talk about the value of creating better packages for employees which go beyond the limited perks of 'death in service'; instead, these are things which promote a healthier lifestyle. Sovereign has identified that this is a hot topic in the workplace and, with some impressive and varied perks on offer, the packages have gone down well.
"Employees have to do so many steps a day or reach a certain fitness criteria to get rewards, so we're promoting active health in the workplace," says James. "They get free coffee from Starbucks, free cinema tickets, weekends away – it's all part of our social enterprise policy. We've got a unique agreement with ViiSana and nobody else has it; the guys who own it used to be directors at Office Depot, so they understand this industry.
"We want to get people talking about their health. When you're in a meeting with a client and you mention better health and well-being, they tend to sit up in their seat because it's a value-add that allows people to live up to their CSR goals."
Above and beyond
It's a natural move for Sovereign to go above and beyond for its customers; this is a subject about which it feels strongly and, while 68% of its business now happens online, the company refuses to let that service slip. "After an online order we call the customer, thank them for the order and tell them it's being processed," says James. Where appropriate, Sovereign even goes so far as to offer better deals than what they've ordered adding, not only a personal touch, but a level of trust. Every online transaction has a further point of contact – something James says many customers expect and which leads to an improved business relationship. He believes that this kind of behaviour makes the customer feel special, and refers to it as 'giving them a cuddle'.
"Where we can cuddle them, we will," he says. "For example, at the moment, every order over £50 includes a box of Roses – we had a lady phoning in tears after receiving one because she was having a bad time and that little gift made her day. That generates more good will to me than a £500 advert on the side of a bus and it gives personality to Sovereign rather than us being 'just another supplier'."
'Customer is king' is a very much deeply-ingrained motto for Sovereign. When new salespeople start, they're challenged to find out five things about the potential customers they speak to because little things mean the most to the business. James's advice for other dealers is to make the effort to keep customers close – to 'cuddle' them – because they have to have a reason to stick with their dealer. "The customer is the reason we exist," James states. "That's the pulse."
Don't forget to follow Dealer Support on Twitter!