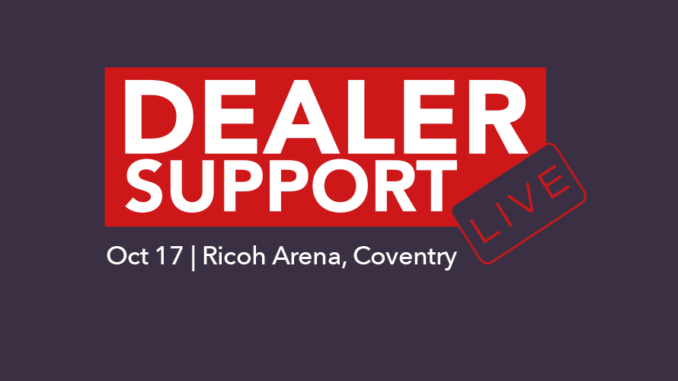 Dealer Support Live returns on 17 October at Coventry's Ricoh Arena, and right now we need to know what you want to see and hear about on the day.
Please take five minutes, if you can, to fill in our questionnaire. It will help us ensure we're providing everything you need during the event.
We listened to what you said after last year and are making some radical changes to the day, so keep your eyes peeled as more information unfolds.
Don't forget to follow Dealer Support on Twitter!