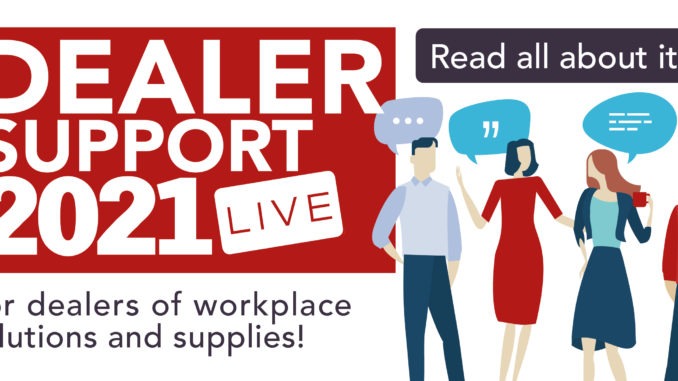 Join us at Dealer Support LIVE on 21 October at the RICOH Arena
It's all about you
After a year of getting your business through the pandemic, there's never been a better time to focus on your business model and direction which, in turn, will contribute to sales and growth.
Think of the event as a live version of our magazine; you will be presented with a huge variety of relevant information and tangible advice that you can actually use to your advantage back in your business. Our seminars are dedicated to the issues that affect you the most, offering the latest thinking on topics such as sales, marketing, leadership and diversification and insights on the future of your industry.
Your day, your way
Dealer Support LIVE is one of the only events that allows you to build your own itinerary and select only those seminars that are of interest to you and your business, ensuring maximum value from the day – so you can be sure that your day will be filled with information and learning that will be directly relevant to you and your company's current requirements.
It's always difficult to take a day out of the office, but the question is – can you afford to miss out on this event?
What's in it for your business?
Dealer Support is known for championing the success of dealers; therefore the content is tailored to deliver the information most relevant to you– and this is brought to life in the live event! You know the challenges you and your company face better than anyone, so we provide you with the opportunity to learn more about the areas you need to skill up on in order to further the improvement of your business.
Some things are universal to all dealers at the moment – COVID has had a huge impact on traditional sales and online retailers continue to be an increasing threat. Dealer Support LIVE aims to bring together innovative solutions that will help you strengthen your company's position – now and for the future.
No-one knows the difficulties of running a business better than those who do it, but we know how difficult it is for you to find the opportunity to leave the office. Dealer Support LIVE is well worth the effort because it's a fantastic opportunity to network with other professionals, sharing experiences and solutions and forging long-lasting relationships which will benefit you and your company both now and in the future.
BOOK TODAY
Get your FREE* ticket for 21st October here.
*Terms and conditions apply and will be made available at time of booking. Late cancellation and no-show fees also apply. Contact hello@dealersupportlive.co.uk for the full Ts&Cs.