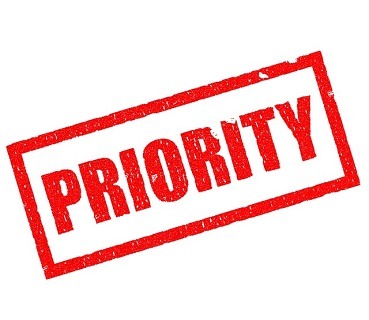 There's only one independent dealer event that you need to attend this year and that's Dealer Support LIVE – which takes place on 9 November at Jury's Inn Hotel, Hinckley Island.
Dealer Support LIVE brings our market leading magazine to life, covering all aspects of your business – from marketing tactics to pricing strategies and the importance of efficient logistics. Through expert led seminars and a Q&A, as well as a diverse range of exhibitors – you'll gain tangible information and practical advice that you can take back to your business and use to your advantage.
This year, we've made advance tickets FREE!
And a limited number of you will have access to PRIORITY TICKETS with free and exclusive access to some great extras – exclusive to priority ticket holders only. Priority tickets are booked on a first come, first served basis and are limited.
BOOK YOUR FREE PRIORITY TICKET NOW
There are more reasons to attend Dealer Support LIVE than staples in a fully-stocked office – but here are our top picks:
SUPPORT NAVIGATING CURRENT BUSINESS CHALLENGES
Business is challenging for many of us in the current climate and customer expectations are at an all-time high – we're all being forced to do more with less. DS LIVE brings together innovative solutions that will help strengthen your business proposition now and in the future.
FIX UP – LOOK SHARP
DS LIVE's an opportunity to develop your existing skill set, widen your business horizons and explore options for developing your business. It's a chance to speak to other dealers so that your next business-move is an informed one or, to those who have already taken them, it's an opportunity to explore innovative alternatives.
A FOCUS ON SALES
Every session covers a topic (or topics) that have been requested by our readers. In response to your feedback, this year we'll be focusing more on sales and we've introduced a stream of seminar sessions specifically designed to assist with the art of selling. So, spread the word – bring your sales people!
GROW YOUR BUSINESS
As your business develops and grows, opportunity blossoms – the event connects you with experts and ideas that will help your business growth. Whether you're looking to diversify, expand or streamline, DS LIVE has a session that will help.
BUSINESS SESSIONS
It's clear from everyday contact with dealers – and the results of our event survey – that there are numerous challenges facing dealers at the moment. As a result, we'll be delivering over 20 different business sessions in what will be a fast-moving day with lots to fit it in.
CONNECTING PEOPLE
No one knows the benefits and challenges of running a reseller business better than those who do it.
BOOK YOUR FREE PRIORITY TICKET NOW
Join us November 9, 2017, at the Jury's Inn Hotel, Hinckley Island.
For further information visit dealersupportlive.co.uk