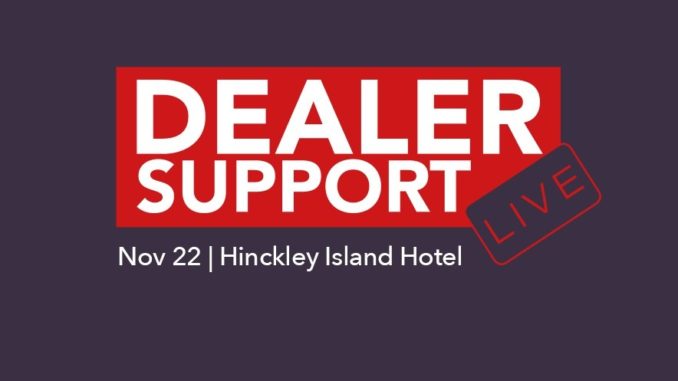 Dealer Support LIVE returns this year to the Hinckley Island Hotel, Leicester, on 22 November – and plans are well underway to make it everything the dealer community has asked for – and more!
Following on from the success of the previous three years, Dealer Support LIVE seeks to create an interactive experience that brings the magazine to life. It's an event specifically designed for dealers, aiming to provide clarity and practical, simple-to-apply and relevant advice for all delegates.
Book your ticket now!
Advanced tickets for this year's event are FREE! All tickets include attendance to all seminars and talks, exhibition, lunch and refreshments. Get yours at www.dealersupportlive.co.uk/book!
This year boasts even more opportunities to learn, a broader spectrum of exhibitors and an opportunity to network with peers, along with the popular Q&A session for dealers to get involved with. We'll be running a selection of seminars – chosen by you, our readers – the details of which are being steadily updated at www.dealersupportlive.co.uk as speakers and content is confirmed.
What are you waiting for? Book today!