ECI Horizon: Workwear, growth and diversity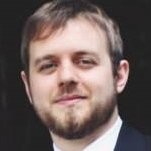 Ben Jarvis, product manager at ECi Software Solutions
Workwear and Personal Protective Equipment (PPE) are a necessity for many companies and many of them depend on their suppliers to deliver products on time and in full, in order to operate safely and efficiently.
As an industry worth around £3.4bn in the UK, workwear has undergone a steady six year growth period as the demand for safety equipment and customised workwear products continues to rise. Companies have been quick to recognise the opportunity workwear presents – 65% of ECI's customers now incorporate workwear into their business models.
Whether you are already successfully supplying workwear and PPE to your customers, maybe looking at it as a growth opportunity, or are new to workwear and want to learn more about the sector.
Join ECI as Ben explores the workwear and PPE sector, the opportunities that are there and how software can help create a seamless experience for your customers, staff and pipeline fulfilment.
Ben Jarvis is the product manager for ECi Software Solutions, a multinational company.
What are you waiting for?​
Dealer Support Live offers delegates the opportunity to select specific seminar topics relevant to them, ensuring your day is filled with information and learning that will be directly relevant to you and your business' current requirements.
It's always difficult to take a day out of the office, but the question is: can you afford to miss out on this event?
"This is a great event with excellent, relevant seminars and supported by quality suppliers for the exhibition. I would recommend the day to anyone who wants a great future in this industry. I'm looking forward to next year's event."
"Dealer Support Live is a really useful event to attend, from my perspective. The day puts the dealer front and centre, which is very refreshing, filled with informative seminars and networking opportunities."
"Thanks again for such a super-refreshing event – a really good mix of content and really breadth of exhibitor of exhibitors. Always come away feeling there are so many opportunities."
"I had so much great feedback from everyone in the room which made it all worthwhile, and I'm delighted that I've been able to contribute something to this great event after attending for the last few years, gleaning information and ideas from the brilliant speakers and bringing back to my office to put into practice."
"Really enjoyed Dealer Support Live last week, thank you to you and your team for an informative and valuable day."