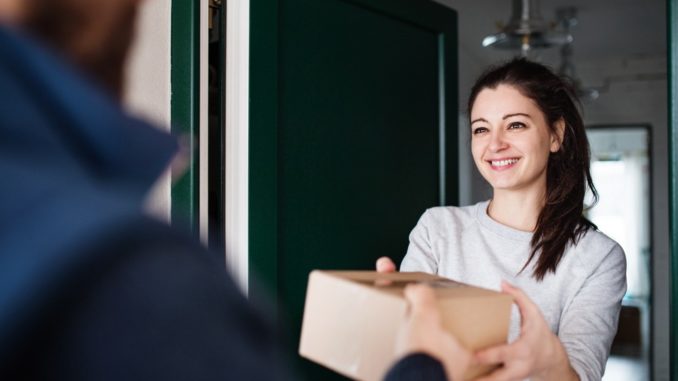 With the end of the summer months set to kick off the Christmas retail period, Antalis is encouraging office dealers to make the most of the seasonal peak to unlock new opportunities in packaging.
As convenience (in particular, time saving) has become key to consumer demand and has quickly established itself as the norm, according to latest research, in just four short years, the number of parcels delivered in the UK has risen by a whopping 65% to 2.8 billion per year – a figure expected to reach four billion by 2021.
And with retail holidays such as Black Friday continuing to drive the dominance of online sales, packaging operations during seasonal peaks have never been more important, with 81% of the record £8bn that UK consumers spent in the flash sale last year including a home delivery.
The result is an increased onus on businesses to plan well in advance to ensure their packaging and logistics operations are able to withstand the spike in demand during seasonal holidays such as Christmas, Valentine's Day and Mother's Day – an area which office dealers can play a vital role in, says Antalis.
Ian Whitcombe, packaging specialist – office trade at Antalis, said: "There are lots of different ways dealers can help businesses to easily and effectively improve their packaging offer, especially during busy seasonal periods such as Christmas and Easter.
"In the age of next day delivery, convenience – in particular the importance of saving time – has become critical to consumer demand, which is driving record online retail sales. As such, it's important for dealers to remind businesses that ordering essential packaging products such as boxes, bubble wrap and other fillers during peak times in November and December will usually add 3-5 days to the lead time – having a knock-on effect on those all-important delivery targets."
The main areas to target are small e-commerce retailers through to the mail or post rooms of SMEs which, in the run up to the festive peak. could struggle to source essential packaging products including corrugated boxes, bubble wrap and polythene mailers. At the same time, sustainable packaging is expected to be a significant growth area in 2018 as more and more consumers increasingly call for packaging to be both recyclable and made from sustainable materials.
Whitecombe added: "Our advice to dealers who want to benefit from this revenue stream but may be unsure of where to begin is, if you haven't already, start by talking to customers about whether their existing packaging capabilities are sufficient enough to cope during the busiest periods of the year.
"One of the key questions to ask in terms of packaging supply is simply; is your existing supplier capable of meeting your demands for an increase in packaging supply? Can they turn things around at short notice? Is their service reliable? What is their availability of packaging products? Can they cope with large fluctuations in supply and demand? And if they can't what will be the impact on your business?"
"Help is also at hand through Antalis' dedicated team of account managers. We can provide you with support, not only in planning and preparation to cater for the forthcoming spike in demand, but also in seizing the opportunity this demand presents in increasing packaging sales."
Don't forget to follow Dealer Support on Twitter!