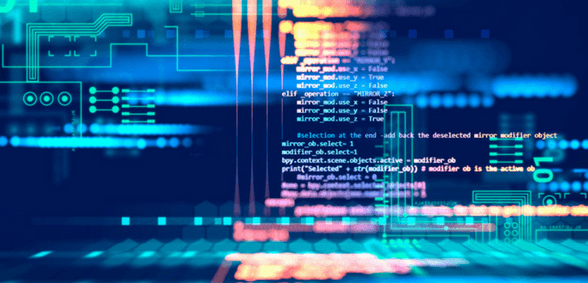 Sponsored
E-automate business management solution for service-centric companies fuels the profitable growth of service operations. E-automate is a product of ECI Software Solutions, Inc.
From accounting and contracts to inventory, purchasing, sales and customer service, e-automate is fully integrated software that removes the need for disparate systems, streamlines critical daily processes, and provides real-time visibility into every area of a service operation. E-automate seamlessly blends its core solution, add-on products, and supplier integrations to provide your business with a single, end-to-end management and information system. 
If it's in an office and needs to be serviced or tracked, e-automate business software is the proven leader. From copiers and printers to mailing equipment and office furniture, our business management software automates hundreds of tasks and allows you to gain true insight into your business. A malfunctioning machine means lost money for you and the businesses that depend on you! With e-automate's financial reporting and service tracking capabilities, you'll always be ahead of the game with one easy-to-use interface. Get valuable insight into your business so you can make better decisions, faster.
How can you sell the latest technology without using the latest technology? The e-automate business management solution will notify you when contracts are due to expire, track serialized equipment on the job site, generate reports on contract profitability by model and system number, and ensure that your techs in the field are fully optimizing their time.
Our services do not stop after we've sold and implemented your system. At e-automate, our philosophy is that ongoing support and training are part of great customer service. We also provide software tools that will extend the functionality of the core system. We continually work with you to ensure that e-automate provides a positive ROI in your service business.
Already used by more than 1,200 companies globally, including Toshiba Canada, Danwood Florida and Kyocera-Mita America, e-automate is a solution that will effectively handle business of any size. E-automate has an intuitive process-based user interface which makes the system easy to learn and use. With e-automate, a new employee or user can become a contributing member of your organisation in a matter of days, not weeks or months. 
Some of the key benefits are: 
An end-to-end business management solution – all the key modules you need to run your office equipment/machine-based business.

Over 35 seamless integrations to e-automate by manufacturers, wholesalers, leasing companies and third-party technology companies.
Streamlines your entire business, taking costs out and making you more efficient.

Gives you complete visibility across the organisation and client base.

No-rekeying- data entry is fast and flows through the system.

Its own MPS solution facilitates an automatic flow of meter readings to simplify customer billings.

Intuitive process based user interface makes the system easy to learn and use.

Robust and centralised SQL server database allows a fast flow of information in and out of the system.
Staff productivity levels will impact your overall profitability. Ensure your technicians are in the right place at the right time, with the right parts. E-automate's field service management allows you to keep track of and optimise your service technicians using the intuitive and powerful e-automate dispatch console. Simply drag and drop to reassign or reschedule jobs and get notifications of any conflicts. Send SMS messages to engineers or customers to keep them in the loop and ensure you get a maximum compliance and profitability from your service contracts.
Using e-agent, e-automate lets you take care of time consuming tasks, giving you more time to spend on other areas of the business. Whether it is automatically generating and scheduling reports, monitoring inventory and setting alerts, tracking overdue customer accounts or ensuring your technician's van is properly stocked, e-agent gives you the confidence that this is happening without you having to remember to do it!
What should you look for in an office supplies business management solution? 
Every successful independent office supplies dealership is built on the foundation of a powerful, flexible and scalable business system. With rising costs, smaller margins and increased competition, it is more important than ever to rely on a solution that can manage every aspect of your business today and empower your profitable growth well into the future. 
What makes Horizon® office supplies software right for your business?  
A cloud-based solution, it is cost-effective and accessible from any device, anywhere, at any time.

Horizon is an industry-specific software solution that integrates all of your operations and enables your growth into e-commerce.

The software includes unique and extensive features specifically for office supplies dealers.

With Horizon, your dealership will see increased sales and margins, streamlined business processes, reduced stock, increased cash flow and e-commerce growth that will fuel your business.

Dealers using Horizon are competing with the power channels like Amazon—and winning!
We provide all the tools needed to meet your unique business requirements 
Horizon business management software will help you reduce operational costs, improve productivity and increase profitability by simplifying business processes. Written specifically for the office supplies business, Horizon includes functionality to address the issues that affect you most. This proven solution will benefit every department within your business by automating:
Sales: Simplify and streamline your sales process 
Pricing: Give customers personalised pricing
Stock: Tighten stock levels and increase profits
Purchasing: Improve cash flow with intelligent buying
Contracts: Reduce stress with proactive contract management
Catalogues: Manage data from multiple sources
Deliveries: Fulfill orders cost-effectively
Reporting: Make educated business decisions quickly
Accounting: Improve business success with sound finances
Learn more about e-automate at Dealer Support Live!
Don't forget to follow Dealer Support on Twitter!