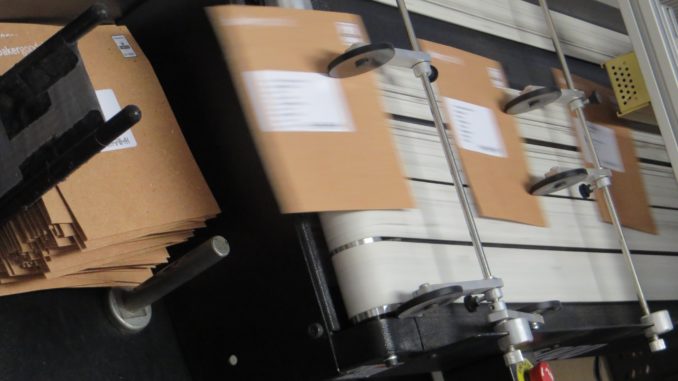 Print management services and mail fulfillment provider, bakergoodchild, is advising marketing agencies and designers to think more about technology when considering their direct mail or printed marketing campaign collateral for 2018.
Based in Birmingham, bakergoodchild believes that the use of technology like QR and PURL codes, or the addition of USB Web Keys and Google AdWords can help achieve better response rates and drive traffic to e-commerce websites.
QR and PURL codes are simple and effective methods of driving traffic and increasing web visibility. A USB drive within a Direct Mail campaign can also provide excellent response rates, and be personalised with content and information specifically for the recipient, which again can allow individual responses to be tracked. All three options are inexpensive and simple to use.
Content must still be specific and engaging, but the benefits of these tech additions can dramatically improve sales and promote awareness of a client's brand or message.
Mohammed Pandhair, bakergoodchild's marketing manager, commented on the response that can be achieved by combining technology with printed direct mail or marketing collateral:
"The use of modern technology can provide enormous benefits for agencies and marketers. Campaigns can be more targeted and consumer specific, responses and hits to websites can be instantly tracked and followed up, and awareness of the clients' message is also instant.
"By combining technology to your direct mail or marketing campaign, you can really add a twist to your message."