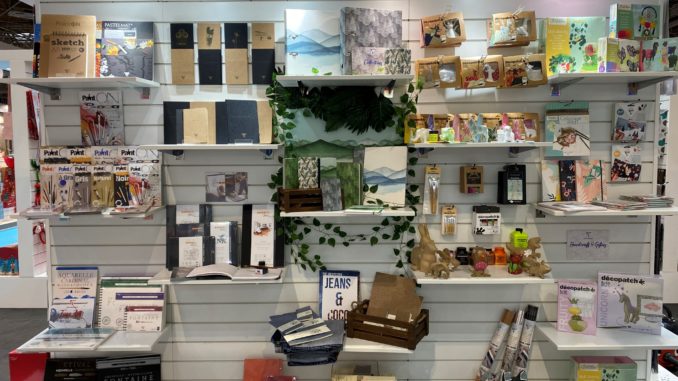 ExaClair is showcasing a range of new collections from its environmentally-friendly brands at the London Stationery show 2020, between the 21st-22nd April
A key focus of the ExaClair stand will be sustainability, with the Exacompta Forever range providing an excellent example of how stationery can fulfil the highest environmental credentials while still delivering on style and quality. New to this year are the Forever A4 and A5 spiral bound notebooks, which add to the suite of filing, organisation and desktop accessories – all made from 100% post-consumer waste. The range follows a bright and attractive design that uses green tree designs to nod to its environmental accreditations.
Another range to be launched at this year's show is Rhodia Touch. The new books have been created for designers, calligraphers, architects, illustrators and sketchers, providing Rhodia's premium-quality paper and boutique design with cross and cross-and-dot rulings ideal for creatives.
The stand will also feature the Exacompta 1928 Desktop Accessories range, the very first of its kind to be completely carbon neutral. Products include drawer units, letter trays, penholders, drawer organisers, and ergonomic corner-shaped sorters.
The popular Clairefontaine Collections will also take pride of place on the stand. Central to this year's offerings will be the La Vie en Vosges range, inspired by the beautiful Vosges, the French region where Clairefontaine has been producing its paper for a decade; as well as the latest products from Flying Spirit, a range with a vintage-inspired, poetic design sure to enthuse budding artists and writers. From arts and crafts, the new Clairefontaine Sewing Paper is sure to attract attention. The innovative paper rolls enable crafters to design and create their own bags, belts, wallets and other fashion accessories.
"The environment and sustainability are an important focus for us and I'm confident our suite of products will prove to be popular both for environmental credentials and innovative design," said Clement Rouillard, marketing manager at ExaClair.
Don't forget to follow Dealer Support on Twitter!