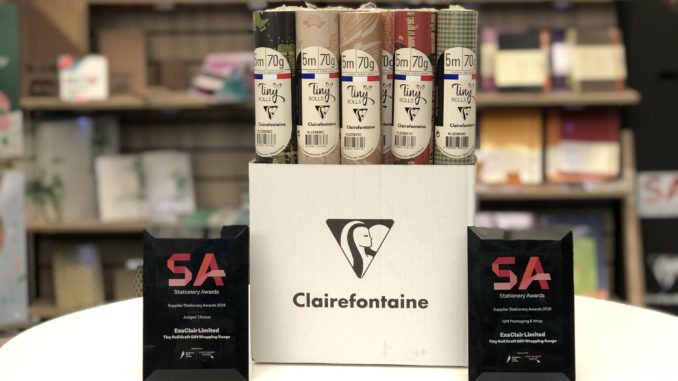 ExaClair has heralded this year's London Stationery Show as its most successful yet, with Clairefontaine's new Tiny Rolls Giftwrap picking up two awards in the Gift Packaging & Wrap and prestigious Judges' Choice 2019 categories.
"It has been a busy show, and we're looking forward to developing the interest we've received from visitors to our stand," said Clement Rouillard, marketing manager at ExaClair.
"On top of a successful show, we are absolutely delighted that the Tiny Rolls ranges have received such accolade. The show's organisers described the 0.35m giftwrap range as a game changer that will revolutionise the industry, which gives us great confidence they will be well received by the market."
Don't forget to follow Dealer Support on Twitter!