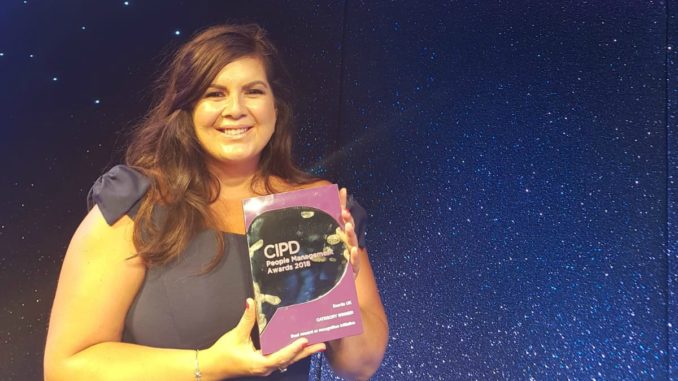 Exertis has announced that it has won the Best Reward or Recognition Initiative at the CIPD People Management Awards, for its innovative Exertis Express programme.
CIPD is the professional body for HR and people development, and the awards recognise the valuable contribution that HR and L&D professionals make to the overall success of an organisation. Exertis was chosen from a shortlist that included Nissan, Shell International, Countrywide, Communisis, Comply Direct and Touchpaper Marketing. 
Lyndsey Rathor, head of talent and engagement at Exertis, said:
"We are ecstatic to have won this award from the leading professional body in HR and in the company of such strong competition. We are a progressive business and the judges were impressed by the innovation demonstrated in the Exertis Express programme and the benefits it has brought to the business in terms of building strong relationships amongst employees from different areas and locations, and the positive impact it has had on the organisation."
The Exertis Express is a values-based employee reward and recognition initiative that is open to any employee to nominate any other employee in any area of the business. It recognises outstanding performance or behaviours in line with the Exertis corporate values. Winners enjoy an all-expenses-paid trip to exciting destinations that have included Dubai, Croatia and Barcelona.
Lizzie Crowley, skills adviser at the CIPD and one of the award judges, commented:
"We have once again seen a tremendously high standard across all the categories, with organisations demonstrating the innovation and creativity that have become the hallmark of the CIPD People Management Awards. The rapidly changing world of work presents new challenges for people management and learning and development, but these awards demonstrate that companies are serious about stepping to meet these challenges head on. These organisations will be the standard bearers that will lead the way in people management and learning and development, and they should all be congratulated on their achievements."
Don't forget to follow Dealer Support on Twitter!