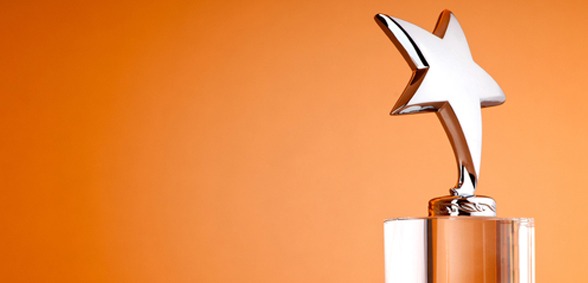 The Professional Series Laptop Workstation from Fellowes has received an Ergonomics Excellence Award from FIRA International.
The Ergonomics Excellence Award recognises companies who design and manufacture ergonomically outstanding products, especially those that meet and generally exceed the requirements of British and European standards.
The FIRA International team found the workstation to have key ergonomic features – such as the workstation's height adjustment functionality, which enables users to set the height of their laptop screen to reduce flexion and protraction of the head and neck.
Following the assessment of the Professional Series Laptop Workstation, Levent Caglar, head of ergonomics at FIRA International said;
"Health and wellbeing are key to improving our life at work and at home. Even the smallest of changes, such as having the right workstation can make a big difference.
"In assessing the Professional Series Laptop Workstation, we were particularly impressed with how the height and angle on the unit was easy to adjust, and even at its maximum height setting, it felt very secure due to its design. The ease of use of the workstation should encourage users to start considering adjusting the position of their laptop screen throughout the day to suit the varied tasks they undertake. Small steps like this can reduce stress on the neck and back."
Louise Shipley, European business team manager for Workspace Management/Furniture at Fellowes, commented;
"We are very pleased to see our Professional Series Laptop Workstation receive the FIRA Ergonomics Excellence Award. Our products are designed and developed around exactly what people need to work better and get the best out of their day. This award reflects how workspace ergonomics is becoming more of a priority and a preventative measure for common work-related ailments, for both – employees and employers."
FIRA International also confirmed that the workstation met the applicable requirements of BS EN ISO 9241-5:1999 Ergonomic requirements for office work with visual display terminals (VDTs). Workstation layout and postural requirements.
Don't forget to follow Dealer Support on Twitter!