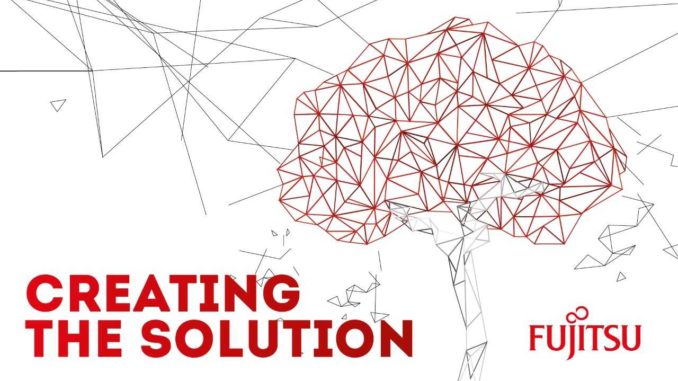 There are two months to go before the Europe-wide implementation of the General Data Protection Regulation, but there is still time to ask yourself: are you prepared? Awareness of GDPR has grown exponentially over the past few months but in some cases, education on what routes to choose is still lacking. Fujitsu is taking the change at hand extremely seriously and is utilising its range of scanners to ensure businesses are able to process and securely save sensitive data, and it is working closely with two vital partners to create the best possible options for customers.
Powerful partnerships
EASY Software, in conjunction with Fujitsu's hardware, processes sensitive material and allows it to be controlled only by those with specific permission. It has a privacy management solution, named Otris Privacy, available primarily for DPOs which EASY's sister company – Otris Software AG – in Germany has experienced success with for several years; this is considered an information repository of all the data sources, risk impact, responsible processors, processes, and even information on compliance topics. Otris also boasts the ability to be used as asset management for security issues like breach detection, firewall, antivirus and data protection tools. It provides everything necessary for a DPO to manage thousands upon thousands of processes, and has been successfully deployed by over 500 organisations.
Otris Privacy is based around the standard project management 'plan, do, check, act' model, creating a simple and user-friendly architecture model, and also uses the 'four eyes' principle of a two-person check for confirming legal risk decisions. All of this amounts to a stringent and methodical approach to GDPR, with a traffic light system to highlight what aspects of the business are heading in the right direction and the elements that need more work.
Fujitsu's second partner in its current venture, iDocs Solutions, has a laser-focus on GDPR using an automated SAR (subject access request) for efficiently bundling documents, a full audit trail, and encrypted security. This service focusses specifically on complying with GDPR's Article 15 (the right to access), Article 20 (the right to data portability), and Article 32 (the security of processing); this will help customers address specific pain points and know exactly what service correlates with which regulation.
iDocs' own sub-brand, Bindr Safesend, creates appropriate folders with any file type, formulating a fully searchable index in the process; beyond GDPR, this software can of course be applied to many other business processes. For use in the near future however, iDocs can save businesses up to £50,000 per annum by enabling them to effectively digitise SAR and facilitate better compliance with articles 15, 20, and 32.
The recipe for compliance
Both EASY and iDocs, hand-in-hand with Fujitsu, are dedicated to making GDPR compliance as simple as it can possibly be. Lest we forget, serious failure to comply can cost a business €20 million or 4% of its annual turnover, and that Britain leaving the UK doesn't mean we can escape this – GDPR will still be made UK law. Any and all data that can identify a person – from employee to client – will be under scrutiny to follow some very specific rules around data management, security, and disposal. Fortunately, digitalisation can be made simple with the use of strong partnerships such as that of Fujitsu with EASY and iDocs.
Fujitsu's partners can experience the full advantages of all of the necessary education on its offerings through the Imaging Channel Program, which allows dealers and resellers to understand the full potential of digitalisation and how it can serve customers' GDPR needs and beyond. It can help both differentiate a business and lend it a competitive edge; the Imaging Channel Program webinars for EASY Sofware and iDocs Solutions can be found here: www.imaging-channel-program.com
GDPR compliance is non-negotiable, and Fujitsu's knowledge on the subject combined with the software expertise of its partners aims to help companies unlock not just the necessities for compliance, but ways to develop beyond that. Deploying a dedicated software solution from EASY or iDocs combined with Fujitsu's own scanning hardware takes away the guesswork and ensures vital expertise that puts any business in safe hands for the changes to come. To discuss these solutions and how they can benefit you and your customers, contact Fujitsu today.