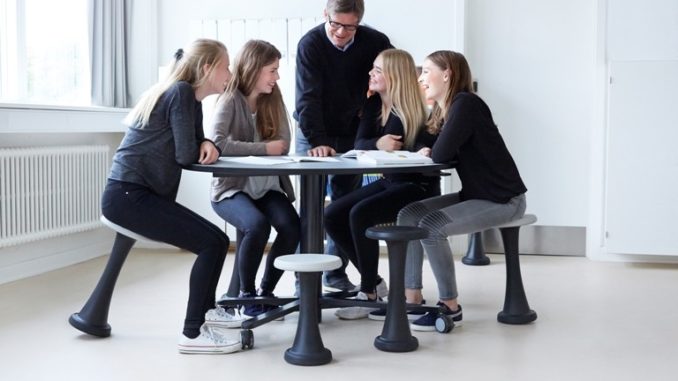 GOPAK invite you to discover how to keep fit while you sit with a OneLeg active sitting stool – £5 off 31/12/2018 with DEALER LIVE
OneLeg is a seating concept that promotes a positive posture for "active sitting". The curved foot on the OneLeg stool enables you rock and turn which improves your posture and body awareness while developing core strength but it's the default "active sitting" position that brings health benefits.
OneLeg promotes:
• Core Strength
• Concentration
• Posture and flexibility
• Body awareness
• Circulation and general health
Originally designed as a low-seating gardening aid, it was soon taken up by primary and then secondary schools where there is a clear focus for sales. As OneLeg® transforms
sitting habits it is suited to many environments from mechanics to healthcare workers but the most obvious target user is the sedentary office worker.
Research has established that the use of a OneLeg stool improves concentration and promotes calmness. After using OneLeg on a regular basis these active-sitters have been astounded by the improvements in core strength and focus.
So for calm and attentive students and focused and fit employees call GOPAK for support and information on how to promote OneLeg into the vertical markets you specialise in.