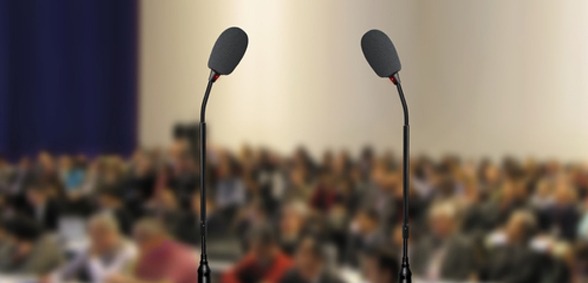 BOSS Members' Day is returning to the prestigious Stationers' Hall on Tuesday 16 July.
The day will start with registration at 10.30am, giving delegates the chance to catch up with industry colleagues before the AGM starts at 11.00am, where the baton of running the meeting will be passed to the new chairman, Simon Drakeford, by the outgoing chairman, Geoffrey Betts. This will be followed by a brief financial report from the treasurer, Rob Jenkins, an outgoing report from Phil Lawson and some initial thoughts from BOSS's new CEO, Amy Hutchinson.
Before lunch, marketing and business strategy consultant, Marc Pinner, will deliver his thoughts on the value of marketing and listening to organisations in our industry. Putting marketing at the very heart of business, Pinner will deliver strategies that put the customer and consumer experience first, creating a focused and dynamic culture for businesses that thrive on these principles.
The afternoon session will kick off with a fascinating insight into the benefits of apprenticeships to a business, as explained by Dan Coshall, who was once an apprentice before becoming MD of fast-growing dealership Office Oracle at the age of 24.
Karly Lattimore, MD of Training at BPIF, BOSS's strategic partner and Ofsted-accredited training provider, will then outline the opportunities for BOSS members to train apprentices, and to prepare junior and middle managers for more senior responsibilities.
Click here to book.
The programme for the day is as follows:
10:30 Registration and coffee
11.00 AGM, chairman's, treasurer's and CEOs' reports
Simon Drakeford, chairman of BOSS, Rob Jenkins, treasurer of BOSS, Philip Lawson, ex-CEO of BOSS and Amy Hutchinson, CEO of BOSS
11.40 Business Supplies Charity update
Graeme Chapman MBE, chairman, BOSS Business Supplies Charity
11.50 Developing people for prime performance with effective marketing
Marc Pinner, marketing director, QQM Ltd.
12.30 Lunch – buffet style and opportunity to network. Industry thoughts from BOSS Outstanding Achievement Award Winner 2019 and special guest, Philip Beer, MD of Hamelin UK Ltd
13.15 What it means to our business to have an effective apprenticeship programme
Dan Coshall, MD of Office Oracle Ltd
13.30 How to run your own apprenticeship and development programme with support from BPIF/BOSS
Karly Lattimore, MD of Training, BPIF
13.45 Dealer Groups – How do they add value to both their members and suppliers?
Question and answer panel facilitated by Steve Robinson, MD of Safescan
UK Panelists: Alex Dunn, MD of SuperStat, Julie Hawley, MD of Office Friendly, Rob Jenkins, ex-finance director of Integra, Steve McKeever, MD of Advantia and Tim Beaumont, MD of Nemo & Office Club
14.45 The relevance of BOSS in today's changing marketplace. Question and Answers.
Simon Drakeford, chairman of BOSS, Amy Hutchinson, CEO of BOSS
15.15 Networking and drinks in hall and garden (weather permitting)
15.45 Bar and event closes – join BOSS afterwards at Happenstance, Paternoster Square for post event discussions over a drink or two
Don't forget to follow Dealer Support on Twitter!