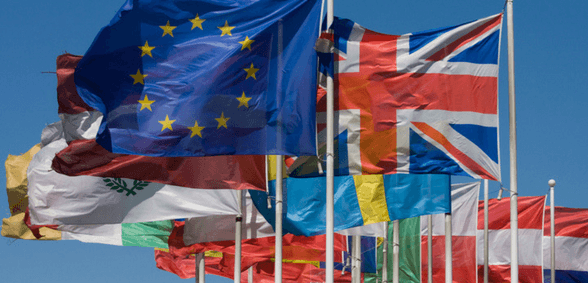 Due to the uncertainty of what's happening in the UK, businesses need to exercise an element of flexibility – how can they be adaptable in a changing political landscape? In July's issue of Dealer Support, we asked the industry…
Liam Fitzgerald, head of UK reseller sales at Brother UK
Political uncertainty creates a challenging environment for businesses to plan within. Future policies, investment decisions, trade deals and plenty more hang in the balance – elements that influence trading conditions in the IT and office products channel. However, it's important to remember that our sector is particularly resilient. It has not only survived but has also performed well through several economic downturns, which has been mainly due to its ability to be flexible.
For example, the fluctuation in the pound since the Brexit vote has had a significant impact on the cost of imported hardware, which has put increasing pressure on company margins. Resellers, in partnership with vendors, have adapted to this by growing their customer base under contract, helping them to become less susceptible to currency fluctuations than they would have been under more transactional business models.
Resellers need to future-proof themselves by shifting their businesses to a contractual model if they haven't already done so; this will also help them to win more secure long-term revenue.
Building a diverse workforce also plays a key role in adaptability. In the last few years the IT channel has come a long way in addressing its aging workforce, with many resellers introducing young, ambitious senior managers who have brought different perspectives to their respective firms. Businesses are also reaping the benefits of employing apprentices. Today's school leavers are digital natives and are helping companies broaden their skill sets, which is vital as digital transformation grips our companies and our customers. More diverse skills can also be developed internally through the introduction of learning and development programmes.
Resellers which regularly review their position in the market are best placed to make smart decisions on how to adapt, whether this is through introducing new products or by targeting new markets. Specialising in a single product category or vertical can be risky, leaving resellers vulnerable if a large customer or specific market experiences a difficult trading period.
Many resellers do have specialisms in product categories or markets. In these cases, it's important for firms to partner with vendors that are providing them with routes into new vertical markets and specialist applications. Ultimately, resellers need to work closely with a vendor partner they can trust.
Ben Jarvis, digital services co-ordinator at ECi Software Solutions
One of the main selling points we have – and one of the things we encourage customers to do – is to not be static. Change is the only consistent thing in business and, if you're not reflecting this, your business will fall behind market trends. I would say that making sure flexibility is a core part of your business and being able to react to difficult situations and uncertain times is key; it's essential for a business of any size. It just so happens that, by coincidence, we're turning our attention at ECi to services which allow small and medium-sized business the ability to react to change.
It's hard to be flexible when you have a limited number of people and resources, particularly for SMEs, so just being able to service-out some aspects of your business in order to keep them mobile and moving is always going to be a good thing. It's been a key mantra for us, across the years, to work in partnership with businesses, and the digital services we offer are really good examples of how we work in partnership. It's not just something that appears at the bottom of an e-mail footer for us – ECi becomes that web design and marketing department for our customers. Dealers should always look to find partners they can work with to take some of that pressure off and enable them to be more adaptable.
Phil Lawson, outgoing CEO of the BOSS Federation
Businesses in our industry have had to be adaptable and flexible over the last number of years in order to survive. Whether manufacturers, resellers or service providers, all channels in the sector have seen huge amounts of change and the only certainty has been that the change will continue and the pace of it will accelerate.
Against a backdrop where the demand for traditional office products has continued to decline, the nimble organisations have repurposed and learned to sell a wider and wider range of products. I saw this was coming to pass six or seven years ago when accompanying one of our sales people in a call to a large law firm in Nottingham. We were waiting in reception to see our regular contact, the practice manager. Before she arrived, the facilities manager stopped by to ask us, "Do you sell washing machines?" "Yes indeed," said our sales manager, quick as a flash, "Would you like one with an integrated dryer as well?"
Therein lies, for me, one of the secrets of success in being flexible and adaptable – know your products. For too long I've heard this creed of "We don't sell products, we sell solutions". Rubbish. Whatever happens in the political and economic landscape, customers will continue to value sound and expert advice and those who can provide it. We see it all the time and there are constant opportunities to add value to a relationship by being a trusted advisor.
Which companies are going to take advantage of the current vilification of plastic by growing numbers of consumers to offer the right advice for the right products for the right purpose? We missed a trick when the use of paper was being seen as bad for the environment by failing to educate consumers of the sustainability and benefits of paper; hopefully, we will be better informed about plastics and their impact on the environment.
How can we be adaptable? Stick close to customers and know your products.
Don't forget to follow Dealer Support on Twitter!