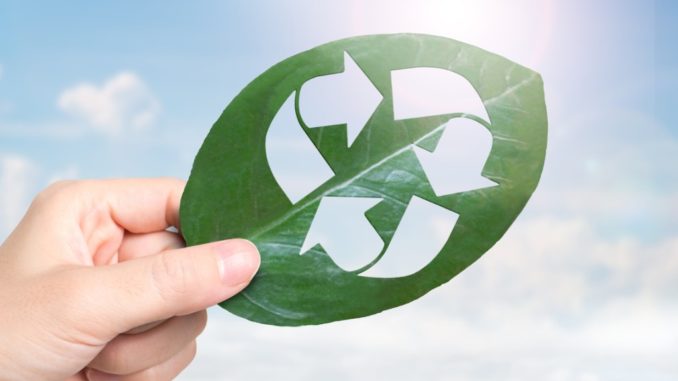 There has been a step-change in demand for sustainable products – so how can the industry improve its offering and make it easier for the end-user to make the green choice?
Emma Davies-Carolan, European director of marketing, ECI
The COVID-19 pandemic created an entirely new set of circumstances for businesses, prompting a real shift in opinions around flexible working, efficiency and, of course, sustainability. Many of our customers are now seeking ways to enhance and promote their achievements in these areas. Viewed not only as beneficial in its own right, it's a powerful marketing tool which also helps with staff retention and recruitment.
At ECI we encourage our customers to keep track of what's driving consumer demand, to ensure they're providing the expected level of service – and also desired product lines. The HorizonWeb software ensures websites can be easily and quickly updated, allowing dealers to easily promote more sustainable product lines as and when they come in stock. It's also really important to have detailed product descriptions, including information about the sustainability profile of the product, so that business consumers can be armed with all the relevant details to make an informed purchasing decision.
With this in mind, dealers must keep their websites up-to-date, ensuring they display up-to-date stock levels, prices and expected delivery timescales, in order to avoid disappointing their valued customers.
When it comes to driving more responsible buying choices, we believe there is a real opportunity to create targeted marketing campaigns, reaching out to customers who have previously purchased sustainable options to notify them of other sustainable products in stock. As offices begin to re-open, we expect a rise in the number of businesses looking for more sustainable products, such as LED light bulbs, for example, which have both an environmental and financial incentive. Boosting these with their own proactive and targeted marketing campaigns can lead to an uplift in sales and an increase in the proportion of sales of sustainable items.
It's also important to ensure your sales teams are briefed to promote more sustainable product lines. The implementation of a customer relationship management (CRM) system will help the sales team to prioritise initiatives, and create plans, to ensure they reach specific targets.
Via a CRM tool, they can keep track of previous orders, frequency, quantity and also log customer feedback or key requests. If a customer is keen to hear about new, more sustainable, product lines, or interested in switching from one product to another, you can rely on your CRM to keep track of this information and effectively monitor new opportunities.
Promoting the sustainable options shouldn't just be viewed as a way to drive income; if every business considers how they fit within the ecological, social and economic environment real, long-lasting, change can be achieved.
Rob Harper, marketing director, Prima
As a software provider, Prima provides various solutions in which we aim to help both the business supplies reseller and the consumer to make the 'green choice'. Prima Marketplace provides the reseller with access to a range of eco-friendly products and catalogues, helping them to source and procure new, eco-friendly and sustainable products.
Prima's central product database stores detailed attribute information, such as if a product is green, fair trade or recyclable; this enables the reseller to highlight these items on their webstores to promote sustainable sales opportunities. Resellers can also create specific order pads containing collections of sustainable products and promote these on their webstores by displaying banners and images across their websites. These features are very useful to both reseller and consumer and, as a software solutions provider, we will continue to develop similar features to help resellers promote their eco-friendly ranges.
However, this is not really the long term, sustainable solution. The most effective way to encourage consumers to make good environmental choices is to make 'green' the default, and not the option. Sustainability needs to be rooted in every product choice available to the consumer – ensuring that there is no wrong choice for them to make.
As millennials and 'Generation Z' become the present and future consumers, it's important that resellers and manufacturers can meet the expectations of these consumers around health and sustainable living. These digital-age generations are more health conscious, socially aware and environmentally responsible, and this means that future consumers will expect the same quality products, with minimal impact on our planet.
By 2030, when buying a new car, it's likely that we won't have the option to filter by petrol, diesel or electric – the green choice will be the default, and the sustainable decision will not be left with the consumer to make. It's a huge change for production and manufacturing in all industries, but one that I believe must be met if businesses are to remain relevant in the years to come.
Steve Bilton, MD, FusionPlus Data
I don't think a week goes by without our EvolutionX and FusionPlus data teams being asked by dealers, 'How can we better identify 'green/sustainable/recycled/recylable' products?' That's a pretty reasonable questions to ask, right? And you'd think it would pretty easy to answer too, right?
Well, today, it isn't, but before I explain why not, and what the plan is to start sorting it (yep, there is a plan!) let's understand why they are asking.
In the main, this is driven by the dealers' customers – from small, to medium, to corporate, dealers are increasingly being hit with requests from their customers to help them more easily identify, and order, products with 'green/sustainable' credentials – particularly on their e-commerce webstores because, guess what, they want to buy them!
It's not just limited to e-commerce – we're hearing about a growing number of cases where dealers are being asked to PROVE they can provide these products before the customer will even consider buying anything from them, including entire sections of tender documents from the larger customers. For the record, the problem is not the functionality of the webstores, it's the lack of availability of the product data.
Now, the good news is that, thanks to BOSSFED, Martin Eames (PPS) and a committee made up of wholesalers and manufacturers, there is a plan. After numerous meetings, this team has now confirmed a selection of new data fields covering plastic inclusion and recycled/recyclable percentages, and we have a process in play, right now, to request that additional data from a sample group of pilot supplier partners covering various categories.
Assuming this goes well, we will roll this same request out to all current and future supplier partners, collate and store that data, and include it in the products files we make available to the software house partners.
However, let's set some realistic expectations here. Firstly, the responsibility of providing this data lies squarely with the product manufacturers – we, the wholesalers, re-distributors, etc., cannot make this stuff up; we store and share what we receive.
Secondly, even from the pilot submissions, it is clear that many manufacturers are not storing this data currently or, if they are, it could be out-of-date. Accuracy is critical in all things data, and this is no exception; the manufacturers of the products are best-placed to review, correct, keep up-to-date and share.
So, while there is a plan, be under no illusion that this is not a quick fix…but it is underway!