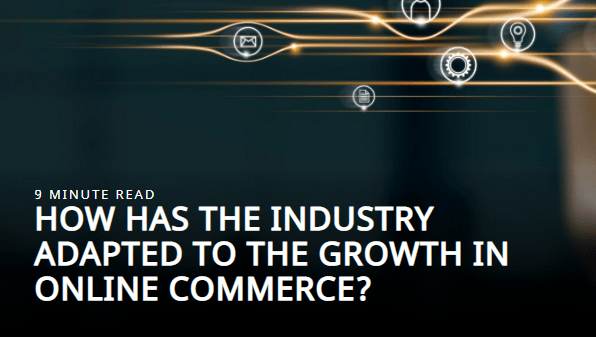 In a year where most of us had to move both our professional and personal lives online due to multiple lockdowns and social distancing, we speak to the industry about how this shift looked in their businesses
Simon Howorth, marketing and design manager Dams
There's no doubt that COVID-19 has had a massive impact on people's shopping habits, across all industries, and this switch towards a more digital world and online shopping is likely to have lasting effects. This is a trend that's been coming long before COVID, but the onset of the pandemic and subsequent lockdowns has certainly accelerated the switch to ecommerce.
At Dams we definitely saw a switch to online ordering from March 2020, fuelled by the number of people working from home, and this has been very successful for us. This carried on throughout 2020 and, towards the end of last year, we also saw an increase in people upgrading their home office furniture.
So, for example, people may have bought a budget office chair or desk when first working from home, but they're now seeing working from home as a more (or semi) permanent solution so they're upgrading to better quality, ergonomic chairs and dedicated workstations – this, potentially, is a good opportunity for dealers as well.
As a UK manufacturer with a wholesaler service offering, we pride ourselves on being easy to do business with, and servicing the resellers by offering a one-stop-shop for all their office furniture requirements. We continuously invest back into the business to give our customers the very best service levels and selection of mid-market products that offer exceptional quality and value.
One of the big investments that Dams has made over the last few years has been in product data, because we are constantly working to make it easy as possible for dealers to sell as many of our products as they can. In order to sell online, good product data and content is key; without good content it's hard for customers to understand the benefits of our products. We make this data available to dealers, and work with them on how to present our products to stand out from the crowd.
We make sure our content is as accurate as it can be, and suitable for end-users, with great descriptions, product features and benefits, and multiple images of every single product in our portfolio from multiple angles and in location settings. Combine this with Dams' industry-leading delivery service options, stock availability, new product development and sales and marketing support, and it's clear that Dams are making it as easy as possible for dealers to accept online orders and embrace this new way of shopping.
Steve Bilton, MD FusionPlus Data
To start, let me share some very interesting – and increasingly positive – stats, through the lenses of our EvolutionX and FusionPlus Data businesses.
January 2020 saw around £400K per day being transacted through the network of 250 or so EvolutionX stores in the UK and Ireland. By mid-April that had dropped to around £150K per day as businesses transitioned to working from home, furloughing, temporary/full closure, etc. During this time some dealers will have lost some home re-fit business to the likes of Amazon, Argos, etc., in the rush for them to get back up-and-running.
From mid-April, daily transaction numbers started to creep back up as the dealers and their customers got better organised – we spotted a deluge of new user registrations within dealers' stores, and the transaction numbers continued to climb.
By mid-October the average was £420K per day – above where we were pre-COVID. We saw more FusionPlus partner catalogues being activated to increase the product mix on display, and dealers sourced must-have products in the janitorial and PPE categories, as well as everything needed to support a home office.
Jumping ahead to 'lockdown three' – after the usual January surge, where we averaged £450K per day for the first week, there has been a slight dip and levelling out to £380K per day average up to the present, so nowhere near the drops of lockdowns one or two. Over the coming months, as dealers' customers get back to something like 'normal', I have no doubt that we'll start to see record numbers going through the stores – probably from mid-Spring onwards.
Over the last 12 months, while most dealers' turnover has been significantly down in the first few months, they are on the path back to pre-COVID numbers. Evidence from the EvoX store transactions, and feedback from dealers, shows that dealers' customers who had not previously ordered online are now doing so; they are realising how much quicker and easier it is. Having spoken with many of our software house partners – who between us represent over 1000 dealers in the UK and Ireland – they are reporting similar stories.
Add into the mix the suppliers who are investing heavily in improving their product content, EDI capabilities, new product innovations and the resilience and camaraderie of all in the supply chain, and it feels like most will be in good shape to push on and actually take advantage of the 'new norm'.
The bottom line is there is definitely light at the end of the tunnel, and online is front and centre of the recovery. Roll on summer, eh?!
Tim Percival, divisional director Antalis UK
In 2020 COVID changed everything. It touched the way we work, and where we work; it stopped us working and it caused more work. Data suggests that online retailing increased by 46.1% in 2020, the highest year-on-year increase since 2008.
According to the Office for National Statistics, in Quarter 4, immediately prior to lockdown two, 38% of the UK population worked from home. The impact on our industry varied significantly by region, with London reporting rates as high as 59% of the population working from home; this change in where we work left offices empty, and often closed, particularly in the capital.
Many resellers were able to take advantage of government support and dramatically reduce resource; they were able to capitalise on previous investments, and their ability to handle online orders, reducing the need for staffed customer service teams.
We saw new channels open. B2B2E – Business 2 Business 2 Employee; home workers requiring supplies to facilitate home working – ordered through their normal business supplies provider, but delivered direct to the employee's home.
From a capability perspective the industry is already well-positioned to handle online orders; the biggest challenge to overcome is around the quality of data/content and imagery available to populate their web stores with. Crucially for consideration is also how any orders will be fulfilled/delivered to the point of need.
Today, data/content/imagery is probably adequate for transactional business – i.e., existing customers simply using the web store as a convenient method to order and re-order what they consume. Where this is challenged is around consumers using the web stores to browse, primarily because they do not always know exactly what they want – or in fact need – to purchase.
Let's take the situation over the last 12 months, and a product area that we are very familiar with; copy paper. I am now working from home. I need to print some documents for review and I have a desktop printer. I need paper…so I visit my regular office supplies partner's web store, I search A4 white paper and I choose sort by price. I am presented with a low cost, 80gsm product, of no apparent branding – great. Order placed. Product arrives next day, work completed and documents printed for review. However, I now have some issues:
1) My home desktop printer is inkjet.
2) The documents I have printed look strange and I have difficulty reading the very fine text; the print appears to be feathered.
3) The paper feels flimsy and, as I printed on both sides, I am seeing some ink bleed through the sheets making it very difficult to read any text.
4) It's not the whitest of papers compared to the nice 'stuff' I usually use through the colour laser printer at work…
I now have a ream of paper I do not want. I have used 70% of my ink tank – which, incidentally, cost five times more than the pack of paper.
With hindsight, I should have searched for paper suitable for inkjet printing – with this thing called Colorlok – considered a heavier weight than 80gsm and, perhaps, looked for a higher level of whiteness.
BUT, if I had searched for this on my friendly dealer's web store would I actually have been presented with a suitable product that had the appropriate data/content to fulfil the search criteria?
The risk here is a dissatisfied customer who chooses to place orders elsewhere. The opportunities for online sales are significant for the reseller; they hold a place of trust with many of their consumers, and would be the go-to, online solution for product.
It is really down to the brand owners to make sure their products can be effectively presented online; we recognise this has been a weakness, not just for ourselves, but across many brands in the OP market.
Online presents challenges and opportunities; if the challenges are ignored, the opportunities will not be realised. Inevitably, some traffic will default back to analogue methods but, if online is done correctly, there is no doubt further growth will be seen.
At Antalis we have devoted significant resource to accurately attributing our products, and articulating the content. As a starting point, for the top 1000 lines that we sell through the office channels, our data partner, Fusion, will soon be making the data/content available to their Evolution X partners.
We are looking forward to working closely with these customers in order to optimise their opportunity to better serve their consumers. We want to help our customers do what they do – better.