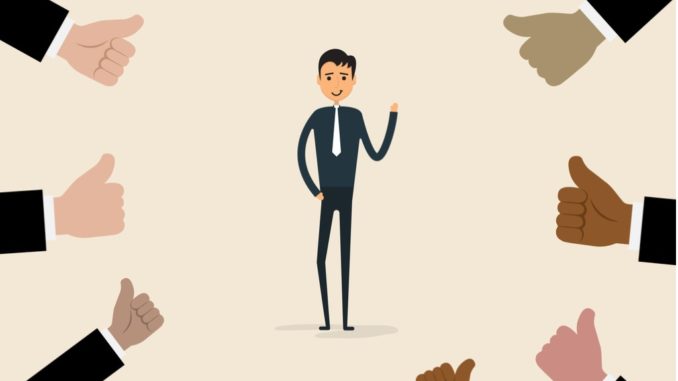 Practicing gratitude at work is an incredibly valuable tool for leaders – and one that shouldn't just be saved for special occasions, according to Stacey Engle, president at Fierce Inc. and Amanda Augustine, career advice expert at TopResume
CREDIT: This is an edited version of an article that originally appeared on Business News Daily
Stacey and Amanda offer their tips for implementing gratitude all year long, from the most personal to the most public.
Start a gratitude journal
Journaling is a great way to express gratitude that doesn't need to be said out loud.
"You may want a journal that encompasses all aspects of your life, or one just for the office," Stacey says. "Perhaps every Monday morning, you take 10 minutes to write down what work-related people and things you are grateful for. Over time, you can look back and reflect in a meaningful way."
These journals come in particularly handy when things aren't going as you expected and you need a reminder that you have much to be thankful for, Amanda Augustine, career advice expert at TopResume, explains. "Similar to keeping a brag book, a gratitude journal can be a great way to pull you out of a funk before you get lost in self-pity."
Write thank-you notes
"It might be a little old-school, but therein lies the magic. There is something powerful about taking the time to thank someone with a physical note, be it your boss, the intern or even the security guard in your building," says Stacey.
Giving and receiving thank-you notes is a low-tech and low-cost option that can go a long way.
Incorporate gratitude into your conversations
Positive reinforcement is important during meetings with your boss or those who report to you. "These conversations can have a lasting impact and will serve to strengthen the relationship," Stacey explains. "Showing appreciation on a regular basis in many cases also makes conversations around areas of improvement easier, as you have built a stronger foundation with the other person."
However, injecting more gratitude in conversations isn't easy. It requires a certain level of mindfulness, says Amanda – she adds that if you can create a company culture that embodies this practice, you're bound to have happier and more productive employees.
Make time in meetings for shout outs
If people are doing good things, make sure they know it – and that others know it too. It's important to keep these shout outs genuine in order to make them great morale-boosters.
"Public displays of gratitude can mean a lot to your employees," Stacey points out. "Make it an ongoing bullet point on the agenda to call out a person or team that is doing a great job, and be as specific as you can. Knowing the boss not only appreciates your work but also knows exactly what you are doing can be a big boost to an employee's confidence at work."
Consider an award for employee of the week, month or quarter
Stacey stresses that this doesn't need to be a super formal process, it's just that the idea of highlighting someone's achievements on a regular basis is nice. "Not only does a stellar employee get acknowledged but, in deciding who to highlight, you get to see some of the great work being done across the organisation." Amanda adds that such awards are a great way to reinforce the behaviours and values you want your organisational culture to reflect.
"We all benefit when we take a minute to step back and recognise the good people and things we have in our lives," Stacey says.