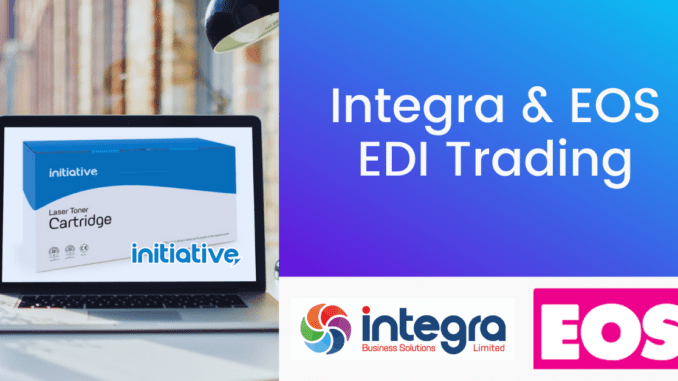 Integra Business Solutions is delighted to announce that members on Oasis, Prima and Horizon back office systems can now trade electronically with key partner, European Office Supplies
European Office Supplies has been working on developing its EDI integration to further improve its offering to members and to enable a more efficient solution for the procurement of Initiative toners.
Bob Davies, Integra's commercial director – EOS, commented: "European has been an important partner of the group for over five years. This additional functionality is fantastic news for members who will now be able to send EDI purchase orders, receive acknowledgements and a daily stock feed together with collect cost price terms, invoices and credit notes. It just makes the whole process much more efficient."
John Kendall, UK account manager for European Office Supplies, added: "Our investment in developing EDI for members is a reflection of the value we see in our partnership with Integra. Our ever-strengthening offer makes it much easier for members to achieve their goals."
EDI trading will also ensure dealers have easy access to Initiative compatible toners, the most competitive and comprehensive range in the industry, and exclusive to members of Integra. New and improved packaging was introduced earlier this year together with over 2500 new lines, additional pricing and marketing support.
Members can find out more about European Office Supplies and the Initiative toner range by visiting www.integra-business.co.uk