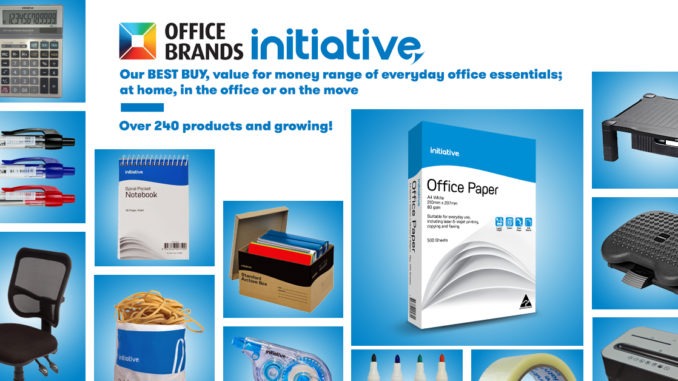 Integra Office Solutions and Office Brands are delighted to announce the re-signing of a five-year trademark licensing agreement for Initiative Office Products
This license provides Office Brands with an extension to its exclusive trademark rights within Australia for the groups already highly successful Initiative range.
Since its introduction in 2018, Initiative has grown to be the highest revenue brand for Office Brands, making up over 13% of total catalogue product sales. The product range has steadily increased from the 220 sku's at launch to over 270 today with further products in the pipeline.
Andrew Gilbert, head of merchandise and marketing, commented: "Office Brands are very pleased to announce that we have signed a five-year extension on our trade mark license agreement with Integra Business Solutions Ltd. Office Brands are extremely pleased with the success of the Initiative Brand over the last five years and are looking forward to further growth in this critical brand in our portfolio. Our engagement with Integra has proven to be mutually beneficial to both of our organisations and our extension of the Initiative license agreement secures us both with great opportunities in the future."
Aidan McDonough, Integra's CEO, added: "We are delighted to be working with the team at Office Brands and to see the success the group is having with Initiative in Australia. We look forward to continuing our partnership in 2021 and beyond."